National
'Won't be a rubber stamp CM': Bommai | Latest News India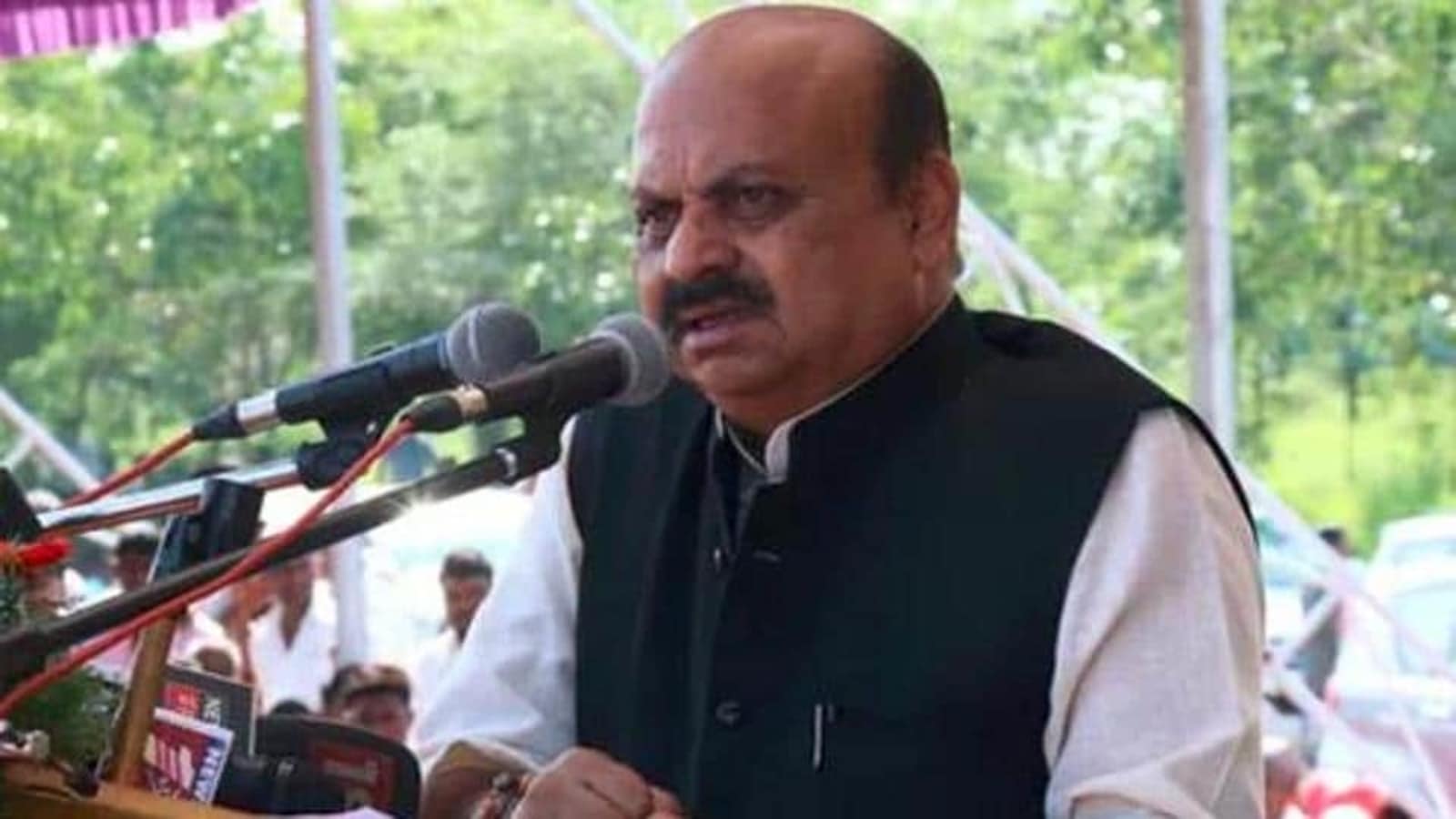 Read more at www.hindustantimes.com
Bharatiya Janata Party (BJP) leader Basavaraj Bommai on Wednesday took oath as the 23rd chief minister of Karnataka at a ceremony held at the Raj Bhavan and told reporters that he will not be a "rubber stamp CM".
Bommai, the son of former chief minister SR Bommai and a former home minister,was named the CM by the Bharatiya Janata Party on Tiuesday, a day after four-time CM BS Yediyurappa resigned following months of dissidence. A Lingayat leader, 61-year-old Bommai is considered close to his predecessor.
When asked about the perception that he was a proxy chief minister for Yediyurappa, Bommai said, "I have a simple response to this question. I am no rubber stamp CM, and I will prove that by ensuring that people will give their stamp of approval for my schemes."
Soon after taking oath, Bommai thanked Prime Minister Narendra Modi for his good wishes and said he would continue the good work done by the previous BS Yediyurappa-led state government.
"Thank you Prime Minister @narendramodi ji for your kind wishes. I will definitely continue the good work done by the state government under the able leadership of @BSYBJP. We, as a team, will work for the development of the state and the nation under the guidelines of all our senior leaders," Bommai tweeted.
Earlier, while congratulating Bommai, Modi lauded his predecessor Yediyurappa for his 'monumental contribution' to the growth of BJP and the state.
"Congratulations to Shri @BSBommai Ji on taking oath as Karnataka's CM. He brings with him rich legislative and administrative experience. I am confident he will build on the exceptional work done by our Government in the state. Best wishes for a fruitful tenure," he tweeted.
Clarifying his statement on Tuesday that he would consult Yediyurappa on decisions, Bommai said, "When I said I will consult Yediyurappa on my decisions, I meant that the former CM had tackled the Covid-19 pandemic effectively, despite having financial constraints due to the pandemic. He gave several good schemes and ensured an able administration. These experiences matter and that is what I meant that his guidance will be sought for the new cabinet to take further steps."
He added that there were no two power centresin Karnataka. "In our constitutional setup, there are certain posts which are mandated. As a chief minister of the state, you are first among equals. Even the cabinet has got its own constitutional power. As a CM, my job is to carry everyone along as a team. I can only say that we will work as a team and the power will rest with the team."
Highlighting his immediate priorities, Bommai said he will be visiting flood-ravaged Karwar in Uttara Kannada district on Thursday and was waiting for PMModi's appointment for the Delhi visit, where he added, he will also meet home minister Amit Shah, defence minister Rajnath Singh and BJP national president JP Nadda. He said thereafter he will discuss with leaders on the cabinet expansion.
On his first day as the CM, Bommai announced several policy decisions. Speaking to reporters after chairing his first Cabinet meeting, Bommai said ₹1,000 crore will be set aside for the scholarship scheme aimed at encouraging farmers' children to pursue higher education. The Cabinet also decided to increase pensions under various schemes, he added.
Pension under Sandhya Suraksha scheme (old-age pension) will go up from ₹1,000 to ₹1,200, benefiting 3.6 million residents. Monthly widow pension will be increased from ₹600 to ₹800, covering 1.7 million beneficiaries, and disability pension (40-75% disability) from ₹600 to ₹800, aiming to benefit 400,000 residents.
Bommai said he will soon hold a meeting with senior officials in the government to take stock of the administration. Talking about cabinet formation, he said that he met the observers from the party's high command. "I met Dharmendra Pradhan and Arun Singh this morning. They have told me there is no need for any meeting (on cabinet formation) today (Wednesday). We will make a decision after they have left," said Bommai.
"We won't take much time. For all the work that needs to be completed, we need a full team (of ministers). So we will do it (cabinet formation) at the earliest," he added.
The chief minister, who also held a meeting with additional chief secretaries and principal secretaries of various departments on Wednesday, said officials have been given a broader picture on the orientation of his government. He added that the government will focus on maintaining fiscal discipline through efficient utilisation of resources and reducing expenditure amidst pandemic.
Emphasising on inter-departmental cooperation, Bommai said all departments have been given 15 days to clear all pending files, adding that he wanted to do away with the "chalta hai" (relaxed) attitude among the officials. A ranking system will be introduced to encourage departments to perform well, he said, adding, "I have told officials that the new administration will get a new orientation."
Bommai was the home minister in Yediyurappa's council of ministers, which was dissolved following the 78-year-old leader's resignation on Monday. Bommai is considered a close confidant of former chief minister Yediyurappa.
Son of former chief minister SR Bommai, Basavaraj started his political career with the Janata Dal and worked with senior leaders including HD Devegowda and Ramakrishna Hegde. He left the Janata Dal (United) and joined the Bharatiya Janata Party in February 2008.
The selection of Bommai, who is from the Lingayat community, comes after several pontiffs from Lingayat mutts in the state had warned the BJP central command against removing Yediyurappa, a tall leader of the community. The Lingayat community forms close to 16% of the state's population and they have been a loyal vote base for the BJP. Even though there were speculations that the BJP may appoint a leader from a different community, it eventually zeroed down on the Lingayat leader.