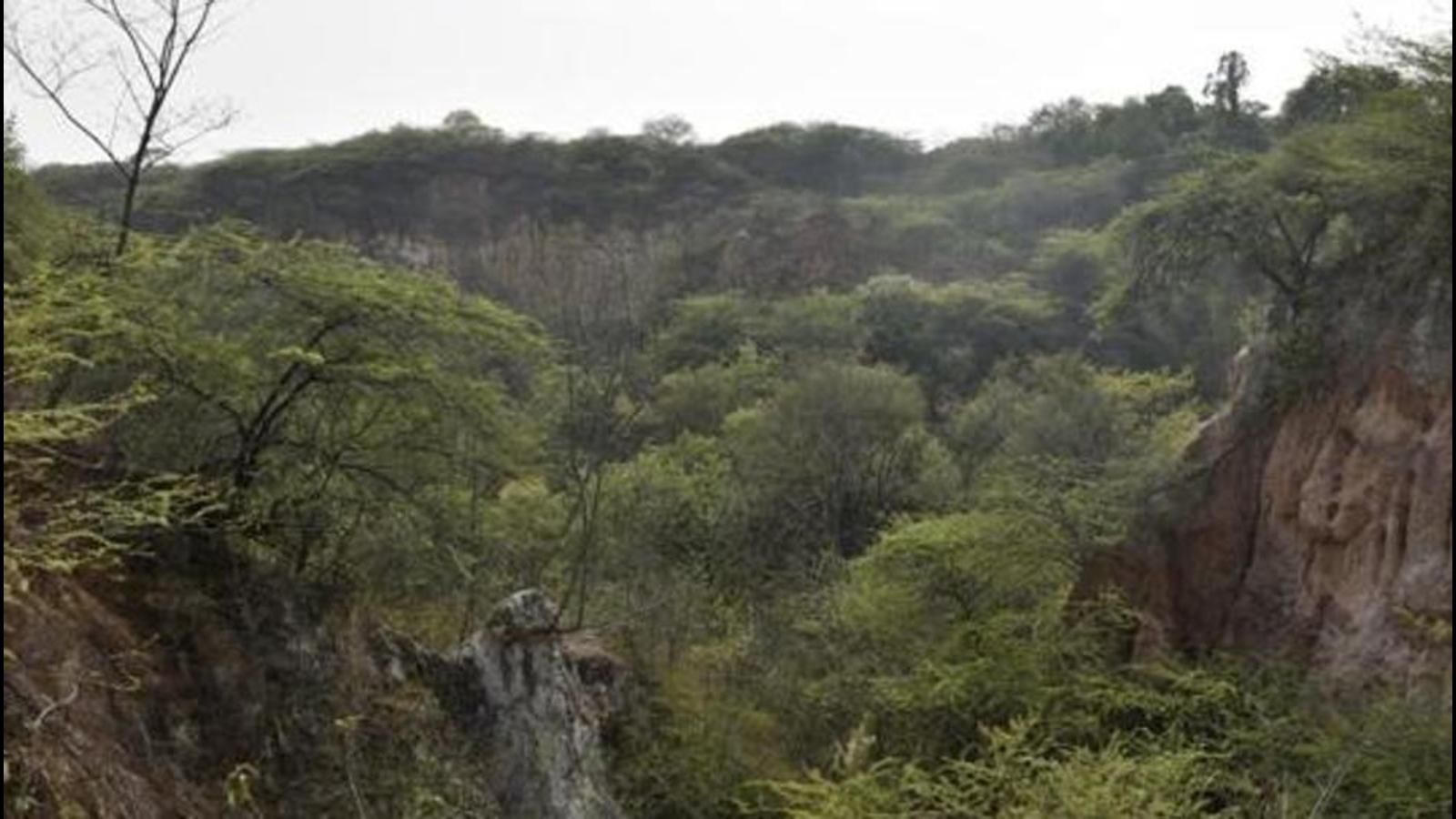 Read more at www.hindustantimes.com
While economic growth is important for improving the lives and livelihoods of citizens, governments must understand that unsustainable development will spell disaster for the country in the long-term
By HT Editorial
PUBLISHED ON MAR 10, 2021 06:45 PM IST
Last week, the Haryana government approached the Supreme Court (SC) to seek approval to begin mining in the Aravallis in Gurugram and Faridabad. In its petition, Haryana said the ban on mining was forcing the state to pay extra for sourcing minerals from adjoining states, and this higher cost was also affecting public projects. It also contended that opening up mining would help address unemployment. In 2009, the SC imposed a ban on mining in the Aravalli hills in Faridabad, Gurugram and Mewat till statutory provisions for restoration and reclamation were complied with.
There has been civil society resistance against opening up the region for mining because the Aravalli is the National Capital Region's critical water recharge zone, climate regulator, wildlife habitat and barrier against desertification. Haryana has the lowest forest cover in India (3.62%), and most of this is concentrated in the Aravalli hills in south Haryana. Allowing mining in the little forest cover remaining will lead to a deep environmental impact.
All Aravalli range states — Gujarat, Rajasthan, Haryana and Delhi — are responsible for its destruction. While economic growth is important for improving the lives and livelihoods of citizens, governments must understand that unsustainable development may lead to short-term gains, but will spell disaster for citizens, the economy and the country in the long-term. In fact, Covid-19, which Haryana uses as a rationale to lobby for reopening mining, has shown how deforestation, changes in forest habitats, poorly regulated agricultural surfaces, and mismanaged urban growth can create a fertile ground for pandemics. India's states must choose their development path wisely.
Thank you for subscribing to our daily newsletter.