Startups
Why Atlanta could face startup hub growing pains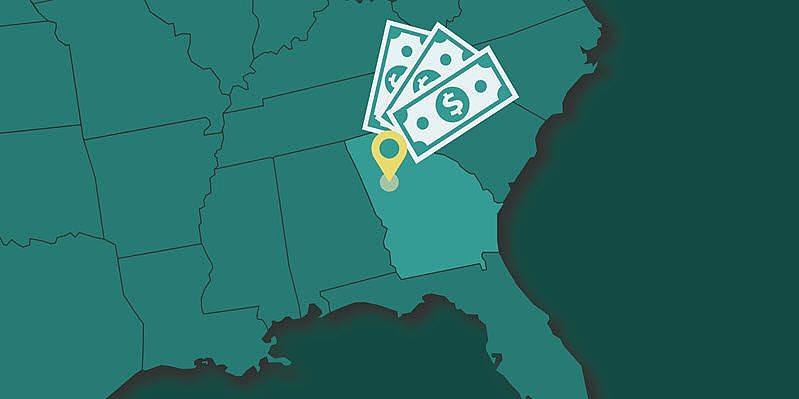 Atlanta has emerged as a budding startup hub with a list of newly minted unicorns and growing venture capital interest in recent years. The city's allure has even attracted the likes of home rental giant
Airbnb
, which recently decided to locate its East Coast engineering hub there.
Over the past five years or so, the city has burst onto the venture capital scene in part due to its warmer climate, diverse talent pool and lower taxes, attracting venture capitalists and startup founders alike. While these entrepreneurs have no desire to compete with Silicon Valley and other major startup hubs, they have to grapple with other challenges like retaining talent and sourcing bigger funding checks.
"Talent wars will heat up as more VC money flows into Atlanta," said Jeff Diana, chief people officer at meeting scheduling startup Calendly.
Atlanta is home to several unicorns, including fintech startup Greenlight; Rubicon, a sustainable waste and recycling company; and virtual currency startup Zeevex. Calendly and sales engagement platform developer SalesLoft joined the club in January.
The city offers a strong pipeline of talent from Georgia Tech and other area universities at comparatively lower salaries. These served as strong value propositions to locate Calendly's headquarters in Atlanta back in 2013, Diana said.
The company will continue to hire a majority of employees locally due to the success they've had regarding the quality and cost of talent, as well as how these employees fit with their company culture. Atlanta's wealth of engineering talent also played a major factor in Airbnb's decision to place a hub there.
But attracting those potential new employees and retaining them will also become increasingly difficult, as talent "will have more opportunities with top companies within and outside our market," said Brad Smith, co-founder and CEO of Atlanta-based Sonar, a customer relationship management software startup.
Four years ago, venture capital funds flowing into Atlanta-based startups had barely cracked $850 million, according to PitchBook data. Total investments in 2020 were nearly $1.8 billion, and the momentum has continued this year with several big deals in the books already.
Last August, SoftBank-backed Kabbage marked one of the largest exits for a VC-backed company in Atlanta. And American Express acquired the small-business lender for as much as $850 million, Bloomberg reported.
But startups in the area are hungry for bigger checks and follow-on funding opportunities.
"Atlanta-based companies that have potential to be global market leaders still have difficulty sourcing big checks from local investors," said Mark Buffington, co-founder and managing partner at Panoramic Ventures, one of the latest venture capital firms to call Atlanta home.
Formed through a partnership between investor Paul Judge and Buffington's BIP Capital, Panoramic recently launched and announced plans to raise a $300 million fund.
The vehicle plans to back what it calls "overlooked geographies" across the Southeast and Midwest, with a focus on startups founded by underrepresented entrepreneurs, professors, and graduate and undergraduate students.
Buffington said that investors can help Atlanta drive innovation and growth in the future by launching funds focused on writing checks for more than $50 million, as well as reinvesting their gains.
"Atlanta entrepreneurs are driving bigger and bigger exits, so as long as they reinvest in the next generation of Atlanta startups, the ecosystem should continue to grow," he said.
Featured image by Julia Midkiff/PitchBook News