Economy
US economy expected to improve as people get vaccinated – The Ticker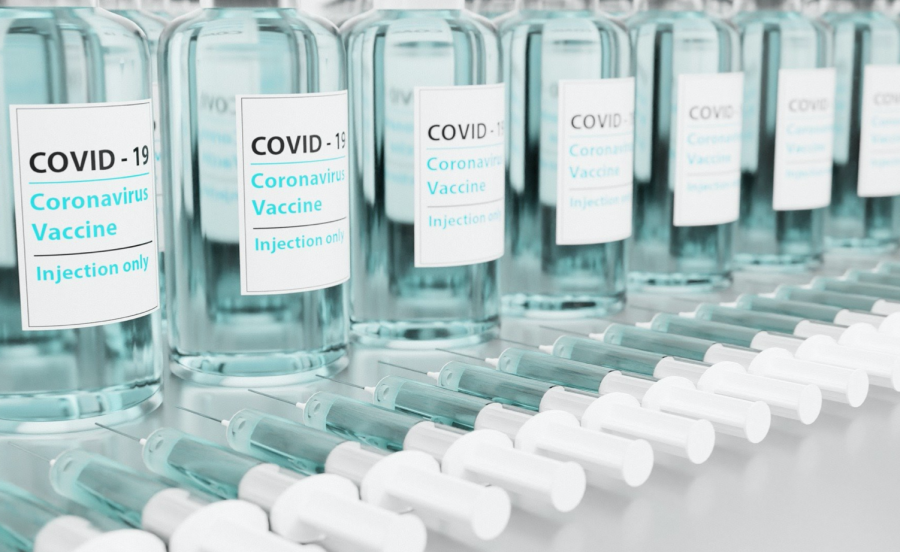 Johnson & Johnson's COVID-19 vaccine became the third to receive an issued emergency authorization by the United States Food and Drug Administration.
As people continue to get vaccinated, economic experts are confident that the economy will improve this year.
Besides Johnson & Johnson's vaccine, Americans are also able to be vaccinated by companies Pfizer and Moderna. Both President Joe Biden and state government officials have been trying to encourage people to get vaccinated.
Some experts believe that more vaccines produced means the pandemic is closer to being over because they may restore confidence in Americans and therefore increase economic activity, CNBC reported.
Experts have hope that consumers will spend because people have been saving their money, primarily due to business closings. Spending also decreased because people were ordered to stay home, but federal aid increased in the form of relief bills.
The $900 billion stimulus package that was passed by Congress on Dec. 21, 2020 gave Americans relief in the form of $600 stimulus checks and $300 per week unemployment benefits.
This was "better than nothing," Kathy Bostjancic, chief U.S. financial market economist at Oxford Economics, said to The Washington Post. Still, she added that the package was "less stimulative than the prior packages, and the relief measures are short-lived."
Although federal aid gave short-term relief, vaccines are helping people get back into the workforce and out doing leisure activities, such as going to restaurants and shopping.
For example, the National Retail Federation forecasted in a press release that U.S. retail sales are expected to grow between 6.5% and 8.2% to more than $4.33 trillion in 2021. It expects this will happen if vaccinations are effective.
"When you are not afraid you become a productive citizen that ultimately benefits all areas of our economy," Maria Martinez, president and CEO of Border Federal Credit Union said, according to CNBC.
Similarly, President and CEO of OAS Federal Credit Union Carlos Calderon said he thought that it's the responsibility of Americans to get vaccinated so that they can play their part in stimulating the economy. Vaccines are a way to "reclaim the strength of our economy and society," he said, CNBC mentioned.