Business
UK to give go ahead to Oxford-AstraZeneca vaccine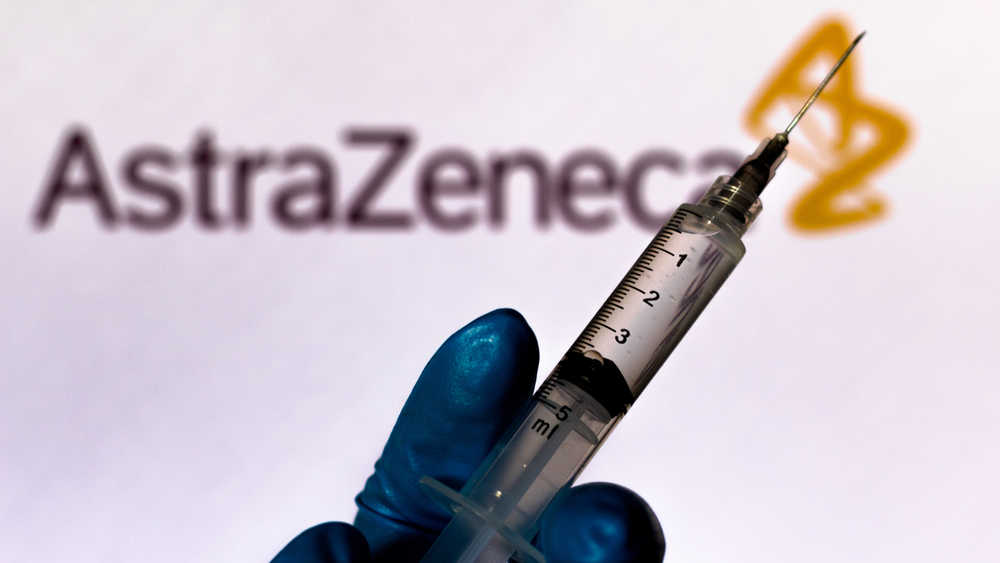 Read more at www.telegraphindia.com
The Covid-19 vaccine made by Oxford University and AstraZeneca is likely to be given the go ahead this week by the UK's Medicines and Healthcare Regulatory Agency and start being administered to 15 million people in the highest risk category from January 4 onwards, multiple sources reported on Sunday.
The minister put in charge of the vaccine roll out, Iraqi-born Nadhim Zahawi, tipped off The Sun that the MHRA might give the green light as early as Monday.
Pascal Soriot, the French chief executive of AstraZeneca, told the Sunday Times from his home in Sydney where he has been spending Christmas with his family: "We think we have figured out the winning formula and how to get efficacy that, after two doses, is up there with everybody else."
UK has ordered 100 million doses of the Oxford vaccine, which is the quantity that has already been manufactured by the Serum Institute of India "in advance of licencing, at risk".
Britain is currently faced with a very sharp rise in Covid cases because of a contagious mutant strain of the virus. Hospital admissions in some parts of the country are also getting to critical levels, beyond which the NHS will find it hard to cope.
Government sources say that between 12 million and 15 million people have been identified as likely to require hospital treatment if they contract the coronavirus, or be at risk of dying from it. Once this group has received the vaccine — which some officials hope could be achieved by the end of February — then the NHS would no longer be at risk of being overwhelmed if the virus spread through the greater population.
In a sense, it is now a race against time to get the Oxford vaccine up and running. Britain has also ordered 40 million doses of the Pfizer-BioNTech vaccine, which has so far been given to 800,000 people. Former health secretary Jeremy Hunt has said that the Pfizer jab would soon run out, with no more stock expected until March.
This is why all hope is being pinned on the Oxford vaccine, which might prove a game changer not only for Britain but also for India.
The Sunday Times reported that Soriot "hopes to celebrate approval of Astra's Covid-19 vaccine; champagne is stashed in the fridge".
"Astra's vaccine, which is cheaper and easier to transport than that of its rivals, could be the key to unlocking a return to normality early in 2021.
"Notably, unlike the vaccines from Pfizer and Moderna, it will be delivered at cost price during the course of the pandemic. Low and middle-income countries will receive doses at cost in perpetuity. It is for this commitment to put global health above profits, and throwing the weight of Astra behind the team at Oxford, that Soriot is the Sunday Times Business Person of the Year."
The 61-year-old Parisian "has spent much of the year separated from his family, working in either Switzerland, the UK or America, often with just his cat, Daisy, for company".
"I can't remember in my entire career working as hard as in 2020," he said.
He offered some reassurance on the new strain of the virus: "So far, we think the vaccine should remain effective. But we can't be sure, so we're going to test that."
It was pointed out that "unlike the Pfizer/ BioNTech vaccine, which has been approved but must be transported at extremely low temperatures, Oxford's vaccine can be stored in regular fridges. It is also cheap, at $3-$5 a jab versus Pfizer's $20."
2020 has been a bumpy year for Soriot.
"The most optimistic assessment of 90 per cent effectiveness came from a relatively small group of 2,741 volunteers accidentally given a half dose of the vaccine, followed by a full-dose booster a month later. A larger group of 9,000 testers who got two full doses showed an efficacy of 62 per cent."
Soriot "is convinced now that subsequent data will show Astra has achieved an efficacy equal to Pfizer/BioNTech and Moderna at 94.5 per cent…. I can't tell you more because we will publish at some point."
Astra announced its partnership with Oxford in April.
The university's vice-chancellor, Louise Richardson, said it was important to find a company willing "to pass up the opportunity to profiteer from the pandemic".
She said: "We did not want this just to be a vaccine for the wealthy world. In Pascal, we found someone willing to see the bigger picture. He saw this would be for the good of the world."
As he did with HIV patients in Africa, the head of Cipla, Yusuf Hamied, is keen to help "deserving cases" in India. "We are keeping all options open until we know what the government of India is planning to do."
He told The Telegraph: "One dose is equivalent to two injections, given three weeks apart. India will need a minimum of a billion doses. A number of vaccines will get the go head in India, probably next month — the Serum Institute and Bharat Biotech followed by the Russian (Sputnik) and Moderna."