National
Talk to Pak to end bloodshed in J&K: Mehbooba to Modi government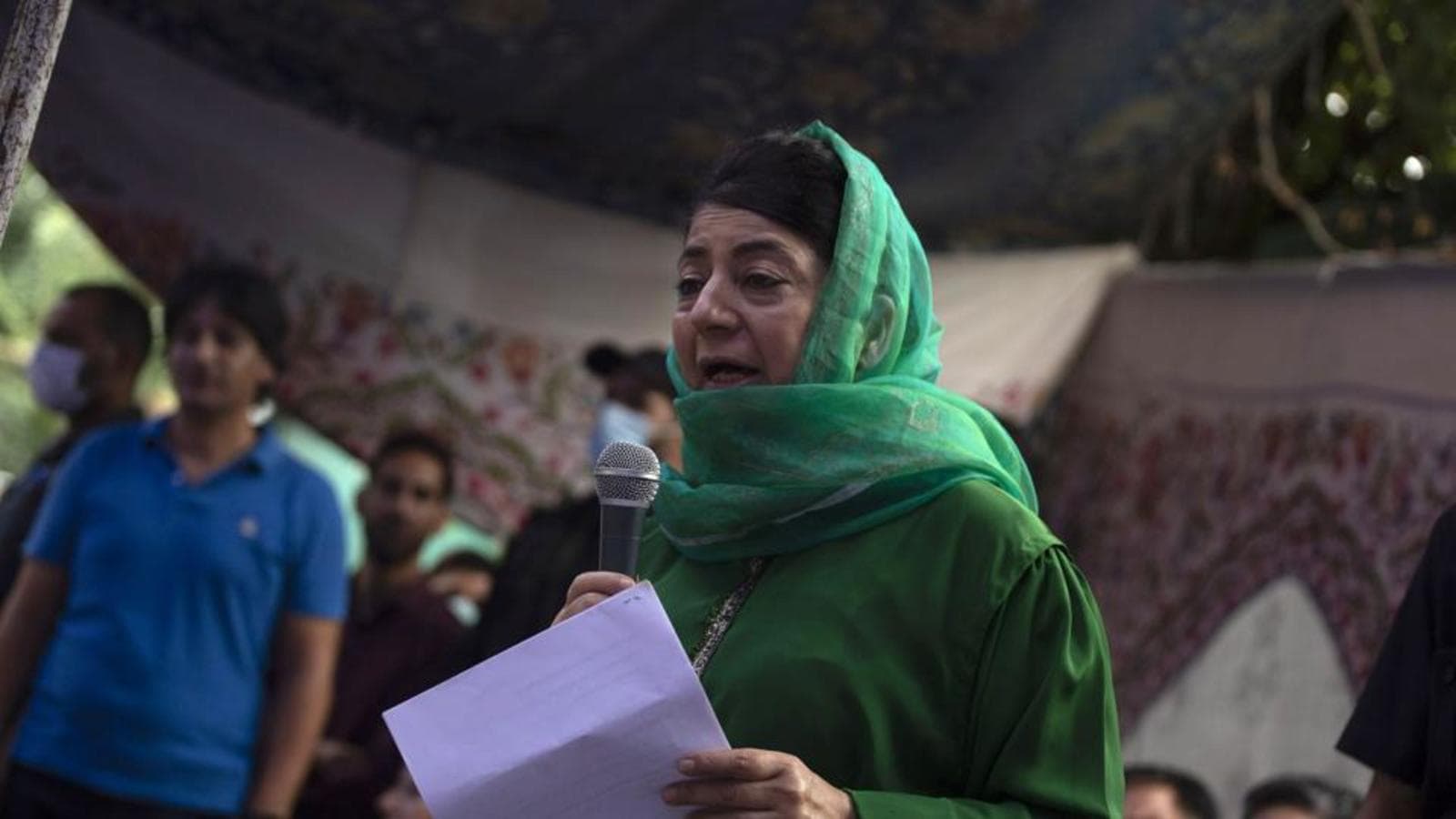 Read more at www.hindustantimes.com
People's Democratic Party (PDP) president Mehbooba Mufti on Wednesday said India should talk to Pakistan for resolution of Kashmir issue and putting an end to the bloodshed in the region.
"The ceasefire between India and Pakistan (in February this year) was a result of dialogue. Then what's wrong when Mehbooba Mufti says hold talks with Pakistan for resolving the issue and ending the bloodshed?" she asked.
She said that she had told Prime Minister Narendra Modi during the all-party meeting that they will have to return with interest whatever was snatched away from Jammu and Kashmir on August 5, 2019.
Addressing a gathering on the 22nd foundation day of the PDP at its headquarters in Srinagar, she said, "In the all-party meet, I asked them why do they get angry when I talk about Article 370 and dialogue with Pakistan. Article 370 was not given to us by China or Pakistan, but by the Constitution of India."
Mehbooba said she also talked about how her father felt sorry for the migration of Kashmiri Pandits.
Mufti said that people have to raise their voice only and shun the arms.
"We don't have to raise sticks. There are people who want more and more youth to pick up arms so that they can unleash more tyranny here. That is why I want to tell our youth, who are small children, not to pick up arms. You get killed leaving behind your parents," she said.
She urged the youth to follow the Gandhian path. "We have to choose the way of peace. We have to learn from (Mahatma) Gandhi. He was the biggest leader in India and he fought against tyranny," she said.