Infrastructure
Statehood for J&K once development on track: Amit Shah | India News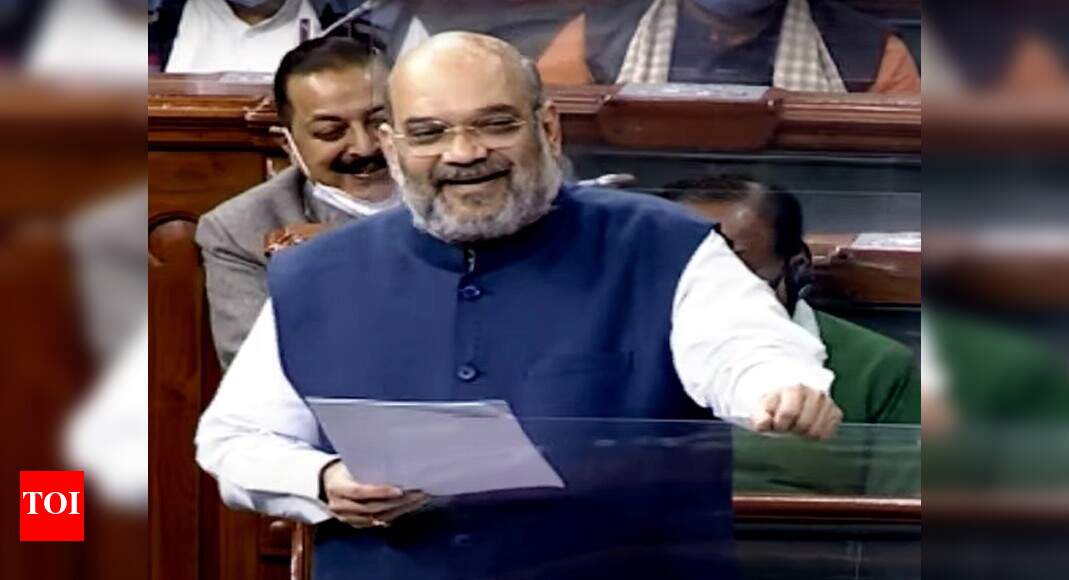 Read more at timesofindia.indiatimes.com
NEW DELHI: Union home minister Amit Shah on Saturday said that dilution of Article 370 in Jammu & Kashmir was not patently unconstitutional, else it would have been stayed by the Supreme Court.
He also "assured" that statehood would be restored once development was put on track.
Shah was responding to a debate on a bill which provides for the merger of the J&K cadre of IAS and IPS with the AGMUT cadre. Shah pointed to Congress's opposition to the legislation and said that it had avoided taking a clear stance and has refrained from joining the challenge in the Supreme Court.
Shah also said that the UT had seen record development during the last 17 months. He was responding to the opposition's charge in the Lok Sabha that the government had failed to fulfil its promises. The around-five-hour-long debate on the J&K Reorganisation (Amendment) Bill, cleared by avoice vote, generated a strong clash between the government and the opposition led by Congress.
The home minister said Congress had no right to ask the government about development done in the last 17 months when "it had not given account of its work over 70 years in power".
In a televised address to the nation on August 8, 2019 after Parliament cleared the reorganisation of J&K, PM Modi had said: "As Jammu & Kashmir will see more and more development, I do not think it will remain a Union territory for long. Ladakh will remain the UT."
National Conference, DMK, Trinamool Congress and MIM slammed the abrogation of Article 370 while Congress' Adhir Ranjan Chowdhury said it was done without preparation. They argued that development had taken a backseat in the last 17 months while human rights violations were rampant. They repeatedly stated that the merger of J&K cadre with AGMUT cadre implied that the government intended to keep J&K as a Union territory. Chowdhury also mocked the government for "forgetting" its promise to Kashmiri Pandits.
National Conference MP Hasnain Masoodi and Congress MP Manish Tewari said amending the J&K Reorganisation Bill, which was under constitutional challenge in the Supreme Court, was uncalled for. Tewari asked the government to urge the SC to start daily hearings to settle the challenge.
Shah said "three families" and Congress kept giving people the "lollipop" of Article 370 and 35A and did not work for their health, jobs and education. He said post-370, important laws like on Dalit reservations and anti-corruption had been implemented. He said rumours about land laws and domicile had proved wrong while helping industrialisation.
"Those who ruled for generations should introspect if they are capable of asking questions," he said in his long reply to the debate. The minister criticised MIM's Asaduddin Owaisi for "seeing administration and officers through Hindu-Muslim lens".