Startups
Since the pandemic began, an estimated 25 percent of startups have folded up, insiders say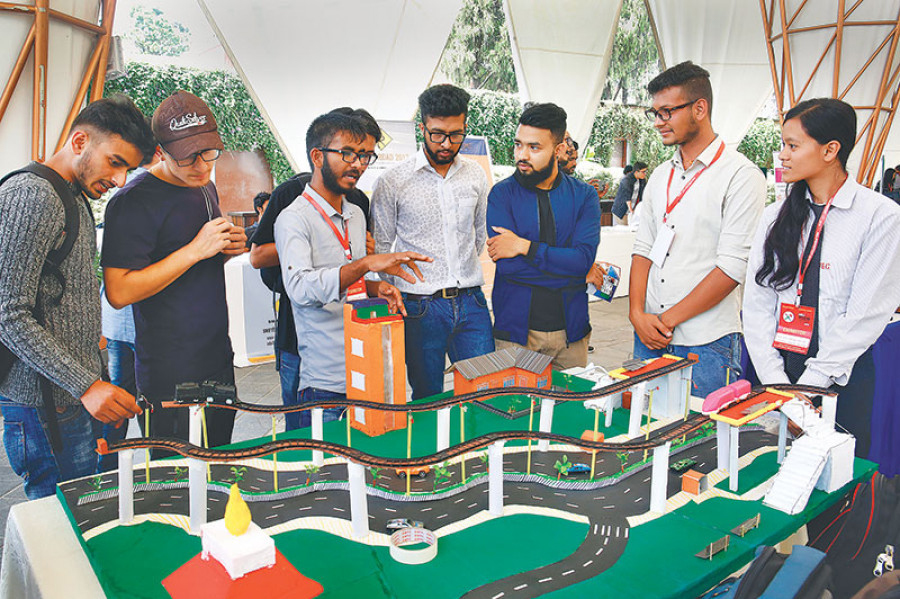 Read more at kathmandupost.com
Although actual data does not exist, it is estimated that about 25 percent of startups have folded up since the pandemic began.
"Companies that did not have a strong crisis-proof business model, those that did not fulfil the real needs and wants of the consumers and those without a sound financial management are the ones that have collapsed," said an industry insider who did not want to be named.
Besides, there has been zero support from the government for the startups, he added.
With no regulation in the country to file for bankruptcy, it can only be estimated that a fourth of the startups have closed shop, according to him.
Those that are operating are often struggling.
"The business environment is definitely not positive for startup entrepreneurs who were facing challenges due to prolonged lockdown and the current political instability has made the situation worse," said Binita Pokhrel, founder of Pure Joy, a company that started producing wine from grapes and mangoes in 2019 after being established in 2017.
Entrepreneurs have been facing financial problems with a decline in market demand due to a reduction in the purchasing capacity of people to buy goods and services.
As gatherings for different occasions and parties were limited due to the pandemic, sales declined to impact the overall production, according to Pokhrel.
"Despite the shut down of production for 6-7 months, we somehow managed to pay the salaries of our staff. And since we resumed operations, sales have declined," she added. "Compared to the same month last year, in the current month sales have declined by 60 percent."
The increase in excise duty on wine by 78 percent this fiscal year only made matters worse, according to her.
E-commerce and online education startups are few who have created an opportunity on this crisis with need from the people.
The startup companies working on the business to business model, service providers that fulfilled wants rather than needs of the consumer are either struggling or have collapsed, said the industry insider.
"As it has become a year since the pandemic hit the nation, startup entrepreneurs have started running out of their savings due to the impact of the pandemic in the whole market chain," said Kavi Raj Joshi, founder and managing director of Next Venture Crop.
Sunny Rajopadhyaya, co-founder of Ecoorb that has been making eco-friendly paper made from elephant dung and recycled paper, has stopped exporting elephant dung paper to Europe because of lack of demand there due to the pandemic.
He has been able to raise his operation cost somehow and is keeping afloat.
Meanwhile, help front the state is nowhere to be seen. In May, the government announced that it would provide loans of up to Rs5 million at two percent interest to startups but that is yet to be implemented.
"Entrepreneurs have not felt the presence of state at a time, not before pre-pandemic and not even now," Joshi said. "The government brought loan provision with no proper planning and its execution is lacking due to which entrepreneurs have not benefited from it. When the government plans to implement the programme they brought, nobody knows."
Rajopadhyaya had applied for the loan as announced by the government.
"I applied for the same loan some five months ago but since then I have not heard anything," he told the Post.
According to Joshi, the number of new startups entering the ecosystem has also declined and he believes that many might be waiting and watching as there is no environment to start a business amid a pandemic.
But those existing, have their hands full trying to survive.
Rajopadhyay is not looking for alternative business but plans to sell whatever is with him.
"We have started selling handmade paper which is cheaper than goods produced from elephant dung so that we can serve the customer for now and operate the business," said Rajopadhyaya. "We used to have good enough earnings from the export even after cutting operational expenses and cash flow for other expenses."
But now he is struggling to survive the business although his company has not faced negative growth.
"It will take time to revive the business", he added.
But others, like Pokharel, are looking for alternatives.
"I am planning commercial farming and livestock farming for which I have started initial phase work," she said. "I am taking an agriculture loan and my in-laws are also supporting me financially."
The problem of adequate laws is another issue.
"It is not easy to close the company in Nepal's case so we do not have exact data on how many startups have collapsed," he said. "But many startup companies are not in operation at present and the question is whether the companies have actually collapsed or they will bounce back."