National
Shiv Sena softens stand on PM Narendra Modi 2 weeks after CM Uddhav Thackeray meets him | India News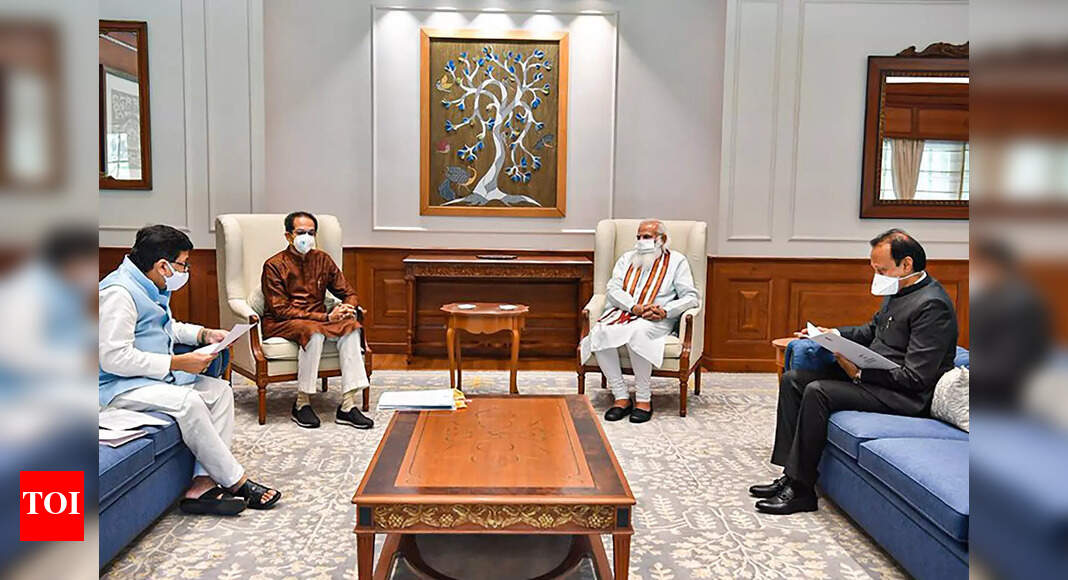 Read more at m.timesofindia.com
MUMBAI: The Shiv Sena seems to have softened its stand on
Prime Minister Narendra Modi
, especially after chief minister
Uddhav Thackeray
met him in Delhi two weeks ago.
On Tuesday, the editorial in party mouthpiece Saamna mentioned Sena MLA Pratap Sarnaik's controversial letter to party president Thackeray which calls for an alliance with the BJP. It further said that there were no bitter relations with the PM, and hence there is no question of making cordial relations with him. "The Maharashtra government has always shared good equations with the Prime Minister," said the editorial.
The article also indicated to Sarnaik that the party had made him a legislator and he is not above the party. "There was pressure during an emergency to merge Shiv Sena into Congress. But, then Sena chief Balasaheb Thackeray did not budge and maintained the party's existence. Only because he retained it as an independent party, an ordinary man is able to enjoy the post of MLA, MP, minister even today. And these Shiv Sainiks are the 'strength' of the party who keep fighting in any situation whether they are being harassed or subjected to justice or injustice," said Marathi daily.
Meanwhile, Sena MP Sanjay Raut, while speaking with mediapersons on Tuesday, objected to the term 'Modi or BJP opponents' used by the media while referring to the third front. "There is a need for a 'strong opposition' in parliamentary democracy. NCP chief Sharad Pawar is preparing for the same and he has never said that he is against Modi or BJP," said the Sena leader.