Infrastructure
SCO must work for stable and safe region, help Afghanistan: Rajnath Singh | India News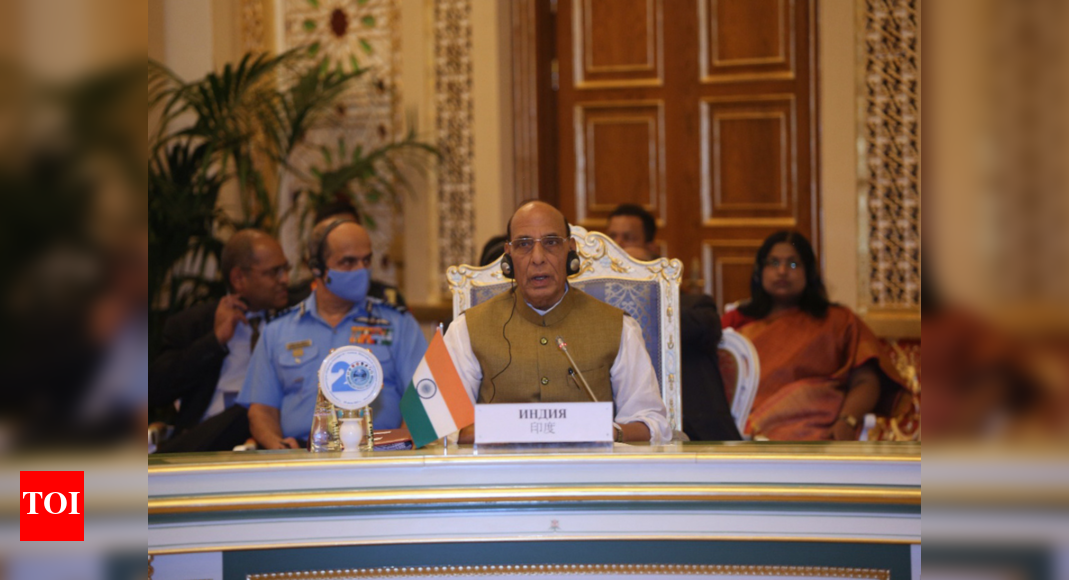 Read more at timesofindia.indiatimes.com
NEW DELHI: Stressing that any kind of support to terrorism is a crime against humanity, defence minister Rajnath
Singh
on Wednesday said members of the
Shanghai Cooperation Organisation
(
SCO
) must actively work together to create a safe, secure and stable region, which includes helping a war-torn Afghanistan.
Addressing the SCO defence ministers' meet at
Dushanbe, Singh
said that the eight-member grouping (India, Russia, China,
Pakistan
, Tajikistan, Kazakhstan, Kyrgyzstan and
Uzbekistan
) has a "collective stake" in ensuring peace and prosperity in the region, which is threatened by "instability and violent extremism" all over again.
"It is in the same spirit that India helps the people of Afghanistan, which is facing violence and devastation over decades. So far, India has completed 500 projects in Afghanistan and is continuing with some more, with a total development aid of $ 3 billion," he said.
"Peace and prosperity cannot co-exist with terrorism. Any act of terror and support to such acts, including cross border terrorism, committed by whomsoever, wherever and for whatever motives, is a crime against humanity. India reaffirms its resolve to fight terrorism in all its forms."
He reiterated the resolve of India, which with its geostrategic location is both a Eurasian land power as well as a stakeholder in the
Indo-Pacific
, to work within the SCO framework for the overall benefit of the region.
"Our intent and aspirations are focused on the prosperity and development of the entire region. We affirm this intent through our national policy of Security and Growth for All in the Region, commonly known by the acronym '
Sagar
'," he said.
Security and stability are the most essential components to create a conducive environment for the growth and economic development of the region. India accords high priority to the consolidation of trust in the security domain within SCO as well as strengthening ties with SCO partners on the basis of equality, mutual respect and understanding, said, Singh.