Economy
Red Cross-Funded Grants Bolster Businesses & Economy in Grand Bahama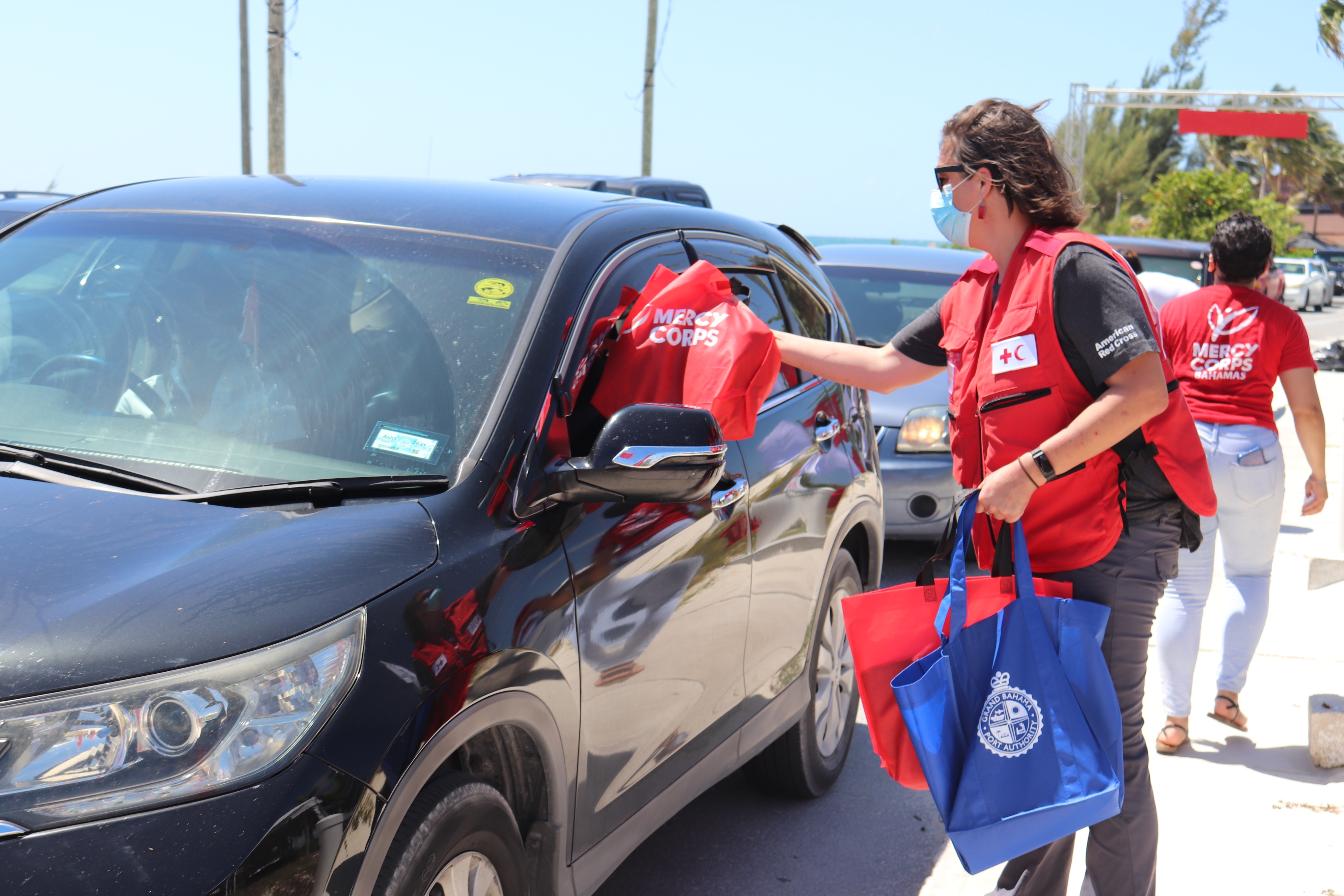 In the year and a half since Hurricane Dorian thrashed the Bahamas, residents have tried their best to recover from the category five storm while also enduring the ongoing global pandemic. Even with the additional challenges caused by COVID-19 related restrictions, resilient pockets of economic activity on the island of Grand Bahama have emerged through financial and business support from the American and Bahamas Red Cross.
The Red Cross funded Mercy Corps to provide $10,000 grants to nearly 300 small businesses. These funds helped businessowners overcome the steep obstacles created by Dorian while softening the additional impact of COVID-19. Beyond the grant money, the businessowners were given access to mentorship, online courses and additional training to which many attribute their additional resiliency skills and business planning. Some say these skills will make them stronger and much more prepared to face new disasters or challenges in the future.
One recipient of the grant and resources is Terrance Roberts of Berkshire Farms in Freeport, who had just started his business when Hurricane Dorian came through and did major damage to his farm in September 2019.
"The farmhouse was completely destroyed…the soil quality changed with all the salinity from the ocean water that washed in and also with the well water because that's where we get our water for the animals."
As a new business, he had to get creative in rebuilding and finding ways to stay afloat as his business and many others faltered along with the economy after the storm and the global pandemic.
Roberts focused on the essentials and says the grant money was a huge help.
"It's so necessary. The Bahamas is pretty small…so small, when a lot of people and businesses are impacted by storms it difficult for us to even bind together to get things done financially. But when outside organizations are able to come here and assist us, I mean there's nothing else you can say about that- it's so perfect," he said.
Berkshire Farms raises pigs for meat, so he was able to use the money to acquire more animals including pigs and chickens, as well as a chicken coop and canvas to provide shade for the pig pens. His farmhouse was destroyed by Dorian, but the grant enabled him to fix it with new roofing, plumbing, electrical wiring, new windows and doors and a safe, secure place to store the feed for his animals.
Roberts reflects on how – in addition to the cash – the resources given and connections made through the organizations helped him solidify some foundational aspects of his business through training and guidance he may never have accessed otherwise.
"You get to learn from other business owners and entrepreneurs, especially those that have been in business a long time and then even post-Dorian and COVID you learn other ways that you can prevent certain things from happening or even insure your business. I didn't even know about business interruption insurance so that's something I've learned we can use going forward," he reflected.
In March 2021, all recipients of the grants were invited to a drive-thru celebration in Freeport to recognize the completion of the program, the challenges dealt with, and to celebrate the successes of being a small business after Dorian. Participants agree the impact can be seen and felt in the day-to-day operations of the businesses empowered and helped by the Red Cross-funded grants.
"It has been remarkable to see the results of supporting the people and businesses on this island," said American Red Cross Bahamas Field Representative Amy Bruins.
"Mercy Corps and the American Red Cross have a similar mission: to go where people are most in need. After Hurricane Dorian, the country and its people were certainly in need, so working together has helped us achieve maximum impact and really make a difference to these small business owners, which are the backbone of the Grand Bahama economy."
American Red Cross Response
Thanks to the incredible generosity of the American public, the Red Cross has been able to directly support the people whose lives were most deeply disrupted by Dorian. More than one year later, the American Red Cross has never stopped working in the Bahamas. Donations to the Red Cross allowed us to put cash right back into the hands of local people so they could choose exactly what they needed for themselves. We gave out emergency supplies, food and clean water to thousands of families and are helping with long term recovery by providing cash grants to repair homes and businesses. Together with partners, the Red Cross is helping to be the bridge to comfort and hope following a life-changing disaster.