National
Omar Abdullah audio clip tests Narendra Modi's DDC poll boast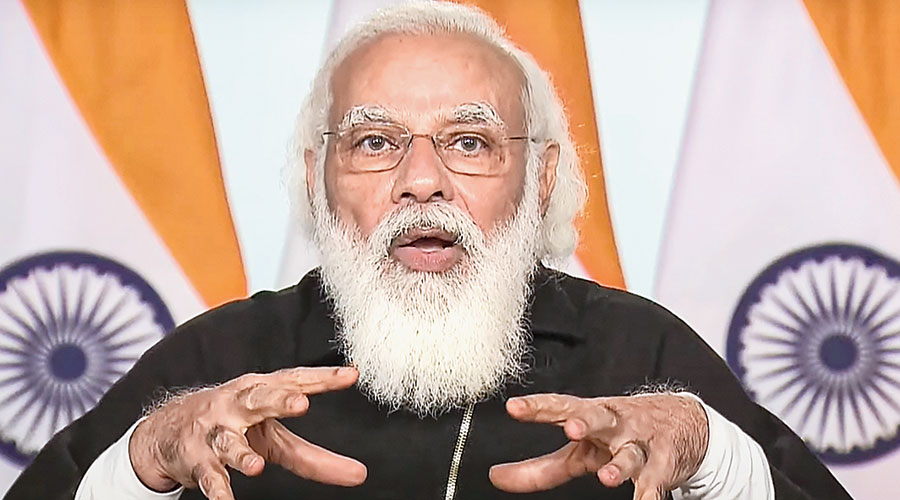 Read more at www.telegraphindia.com
Prime Minister Narendra Modi declared on Saturday that all parties in Jammu and Kashmir had acknowledged the fairness and transparency of the recent District Development Council elections.
The claim faced an instant test with former chief minister Omar Abdullah releasing an audio clip purportedly revealing how alleged associates of the BJP were facilitating horse-trading.
The tape features voices that suggest discussions to facilitate the defection of a winning National Conference candidate to a party considered as the BJP's B team in exchange for the release of a relative from prison.
Against considerable odds, the seven-party People's Alliance for Gupkar Declaration, which is fighting for restoration of the special rights under Article 370, won the highest number of seats, 112, against the BJP's 75.
Hours after Modi's speech launching the Ayushman Bharat health insurance scheme in Jammu and Kashmir, Omar addressed a media conference where he played the audio tape of a phone conversation.
The conversation took place purportedly between an individual who was present at the media conference and the husband of the National Conference winner from Shopian, Yasmeen Jan who on Friday had joined the Apni Party, which is seen as the BJP's B team.
In the audio, a voice, said to be that of the husband, claims his wife switched sides after Apni Party leader Altaf Bukhari promised him to get his brother released from jail if she joined his party.
The individual is heard warning him that his wife would lose the DDC membership for deserting the National Conference, Omar's party and one of the partners in the Gupkar alliance.
"Forget about what will happen. He (Bukhari) gave me the word himself that they will get Farooq (his brother) released if we do it (join the Apni Party)…. I swear by God… that he assured me to wait for just three days only (to see the results)," the voice in the audio says.
Apni Party leader Abdul Rahim Rather later denied that any wrongdoing was committed and claimed that people were joining them voluntarily.
Arrests are routine in Kashmir and families have to run from pillar to post to get their relatives released. A 100-year-old woman who participated in a BJP rally this month said she agreed to do so after a local BJP leader promised her to get her out of jail. 
"The Prime Minister talked a lot about the DDC elections and said this was a victory. If so, the next steps should be based on democracy," Omar said.