Startups
Nation's largest incubation unit for startups in city | Lucknow News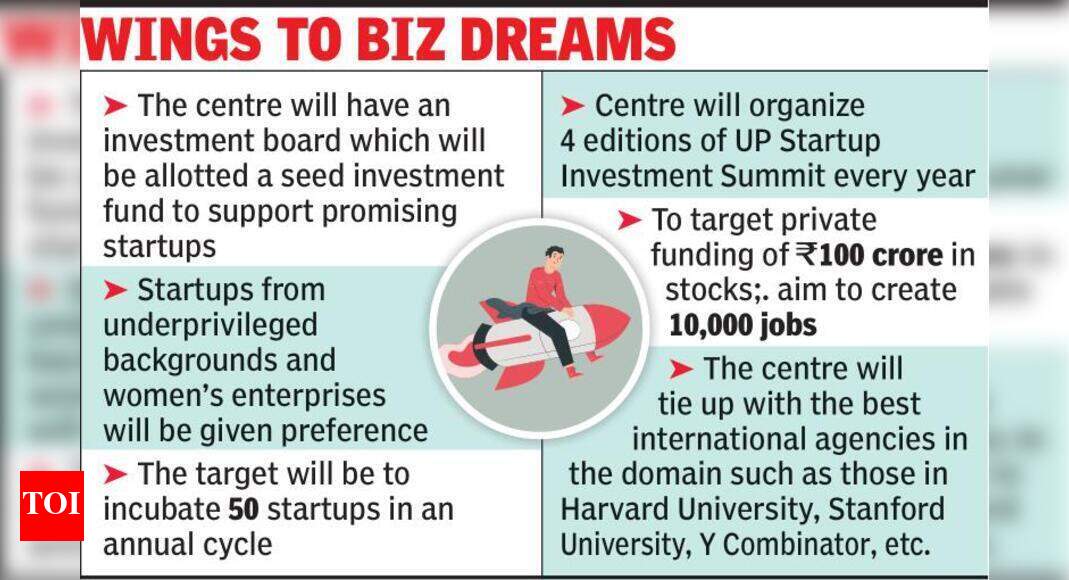 Read more at timesofindia.indiatimes.com
Lucknow: To boost startups and innovation, the Uttar Pradesh government is working to develop the country's largest incubation centre for entrepreneurship in Lucknow.
The advanced information industrial complex centre would be managed jointly by Dr APJ Abdul Kalam Technical University (AKTU) and IIT-Kanpur. The centre would have extensions in 50 locations across the state.
The centre is open for all.
Prof Manish Gaur, director of the centre for advanced studies at AKTU and the acting nodal officer of the project, said, "The centre would aspire to push the students to create ground-breaking ideas into sustainable and feasible entrepreneurship ventures along the lines of startup success stories of China, South Korea, Japan and other countries." The centre would promote the application of innovative business proposition, where industry experts will evaluate the viability in terms of cost and product development.
"We will help the aspirant prepare a prototype, register the company, get legal aid and tie up with manufacturing units. Once the company graduates or reaches maturity level, we will ask the aspirant to go and compete in the open market. This will indirectly help the state create more jobs in the market- orientated business ecosystem," said the alumnus of IIT Delhi.
In his budget speech, state finance minister Suresh Khanna had announced that the centre would be set up on a 40-acre land in Nadarganj opposite Lucknow airport. The facilities would also be available virtually to anyone willing to set up enterprise in the state. "We are aware that out of 100, at least 70 entrepreneurship ventures will fail, but those failed aspirants will gain valuable experience of running a business. Therefore, they can return to our placement programme, where they would be absorbed for their knowledge gained from failure. A detail project report of the project will be handed over to the government soon," said Prof Gaur.