Jobs
MSD to pay ₩15 million to each employee moving to Organon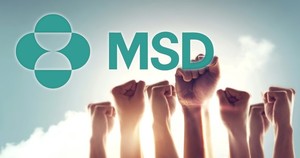 Read more at www.koreabiomed.com
MSD Korea said it would pay 15 million won ($13,600) to each employee transferring to its spinoff, Organon Korea.
Last Friday, the company agreed with its labor union to provide incentives on top of the workers' monthly wage in February. The management and the union also agreed to guarantee the job security of employees who move to Organon and ensure equal working conditions.
If the working conditions change, Organon must consult with the newly established labor union and obtain its consent, especially when the changes are disadvantageous to the employees.
The working conditions of the union members will follow the current employment rules of MSD Korea. If Organon Korea divides, merges, or transfers all or part of the business unit to another entity, the company must notify and discuss such measures with the union at least 60 days in advance. The collective agreement also contains provisions to apply the results of the two-year wage agreement that MSD Korea will conduct in the first half of this year to union members who move to Organon Korea.
However, some union members expressed concerns on the accord's effectiveness, as it was signed by the managing director of the two companies, instead of their CEOs,
Besides, the signing of the agreement between the union and management will likely affect the ongoing relief request that the union had filed with the Seoul National Labor Relations Commission on behalf of 117 workers ordered to move to Organon on Dec. 1.
According to a labor law expert, if a union member who participated in the relief request accepts the agreement, it usually proceeds to the withdrawal of the relief request.
The first hearing date for the relief request filed with the Seoul Regional Labor Committee is scheduled for Wednesday.