National
Mamata Banerjee picks Jawhar Sircar for Rajya Sabha against Narendra Modi govt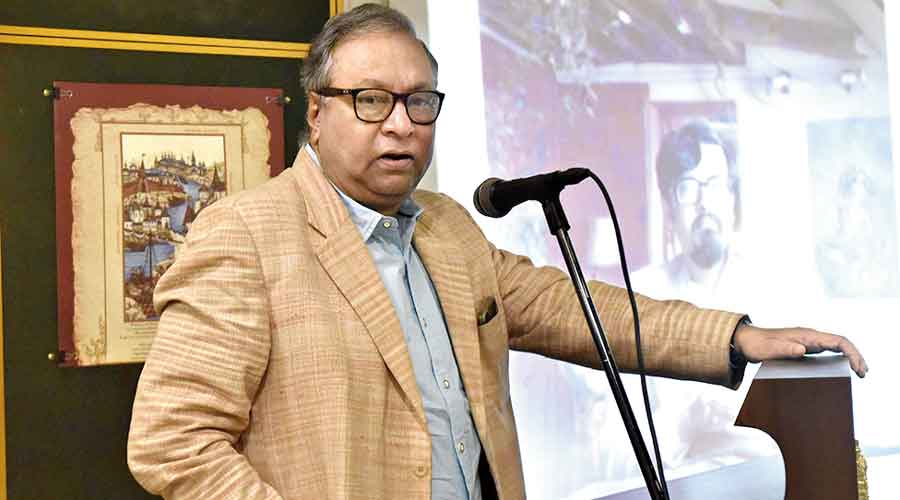 Read more at www.telegraphindia.com
Mamata Banerjee on Saturday decided to send Jawhar Sircar, a retired civil servant with 42 years of experience, to the Upper House of Parliament, a decision that is set to add to Trinamul's firepower in the Rajya Sabha against the Narendra Modi government.
"We are delighted to nominate Mr. @jawharsircar in the Upper House of the Parliament. Mr. Sircar spent nearly 42 years in public service & was also the former CEO of Prasar Bharati. His invaluable contribution to public service shall help us serve our country even better!" Trinamul said in its announcement on Twitter.
The 69-year-old Sircar is a prominent member of the key section of India's civil society firmly standing its ground against the Modi regime and its perceived machinations against the core elements of India's ethos, such as plurality and democracy.
"This intolerant, despotic regime should be firmly resisted on all fronts. This opportunity will enable me to reach out to a much wider audience and speak more forcefully against this government at the Centre," Sircar said later in the day.
"Jawharbabu has been one of the most vocal as well as the most irrepressible voices of the nation's conscience in recent years, a thorn in the saffron ecosystem's side. His ascent to the Rajya Sabha would be a great gain for India's democracy," said a Trinamul vice-president. "These are measures to turn our Upper House team second to none, in terms of quality and ability," he added.
Of the 16 Rajya Sabha seats from Bengal, two are now held by the Congress and one by the CPM. The remaining 13 are with Trinamul.
Out of the 13, two Bengal Rajya Sabha vacancies — created by the resignation of Dinesh Trivedi, who left Trinamul for the BJP earlier this year, and Manas Bhuniya, who won the Assembly polls and became a minister — are to be filled via bypolls.
The Trivedi vacancy Sircar would fill in an August 9 bypoll will last till the summer of 2026. Different names are doing the rounds for Bhuniya's vacancy, but Trinamul insiders think former Union finance minister Yashwant Sinha has the edge over others.
Sircar, an IAS officer of the 1975 batch, was widely respected in the UPA I and II governments at the Centre, and was known for his proximity to Prime Minister Manmohan Singh, whom he reported to.
Sircar retired as the Union culture secretary and then served as the chief executive officer of Prasar Bharati, before stepping down on account of differences with the Modi government at the Centre and coming out as one of its fiercest critics.
A Calcutta boy, Sircar did his schooling from St. Xavier's College and graduated in political science from the then Presidency College, before completing two master's degrees from Calcutta University — in history and sociology.
While serving as an IAS officer, Sircar studied at the Institute of Development Studies, University of Sussex, and the Queens' College, Cambridge University.
"She (Mamata) called me in the morning, informing me that I was being considered for the Rajya Sabha. She asked me if I was willing. I thought a bit and then I said I do not have any objection…. The formal announcement was made not long after that," said Sircar, adding that he was not a political person but would do his best to work for the people, and to raise key issues that matter to the masses on the floor of the Upper House.
The Bengal chief minister, a seven-time parliamentarian with several stints as a Union cabinet minister, has been close to Sircar for decades.
A senior Rajya Sabha member of her party said she and Sircar share "a bond of siblings", fondly recalling a meeting at Writers' Buildings between Sircar, then the Union culture secretary, and Mamata, who had just come to power in Bengal in 2011.
"He had dropped by to personally congratulate her in her new office. She was delighted. She kept urging him to come back to the state and helm the administration here as the chief secretary. Jawharda heartily laughed and explained to her it made no sense as he had months left to retire," he said.
"Jawharda advised her to instead try and retain Samar Ghosh — one of the most brilliant civil servants the state had ever produced — as the chief secretary for as long as possible. Which is what she did," he added.
The Rajya Sabha veteran said Mamata had immense appreciation and admiration for Sircar's role in civil society over the past few years.
He added that she was particularly grateful for how the public intellectual — along with countless others nationally — threw his weight behind her in the run-up to the Assembly elections this summer, considered widely as a "battle to save Bengal's soul", and — most recently — for his role amid the controversy over now retired IAS officer Alapan Bandyopadhyay's alleged harassment by the Centre after Cyclone Yaas.