Covid19
LIVE: New Zealand's Auckland begins its second Covid-19 lockdown of the month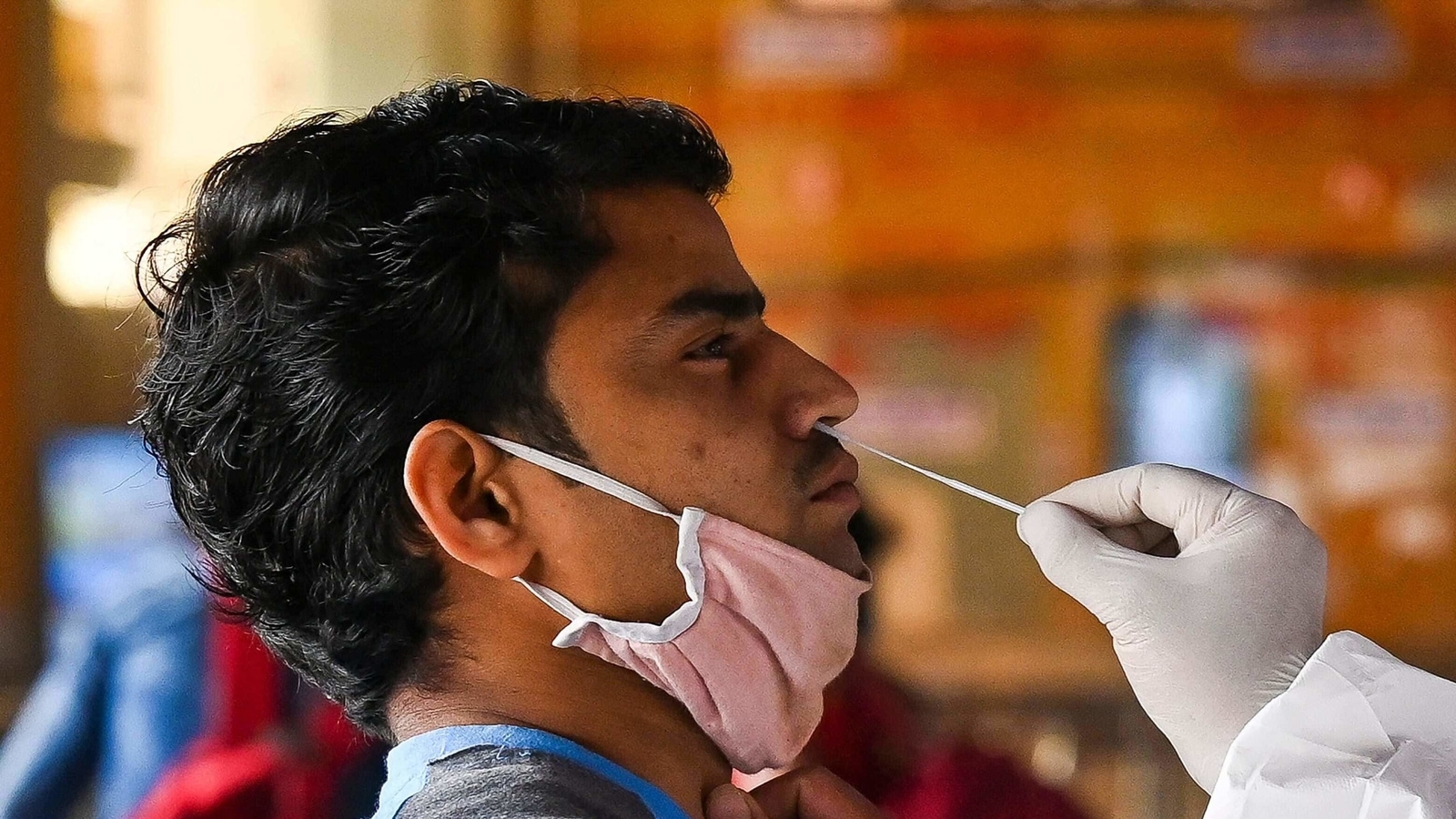 Read more at www.hindustantimes.com
Live
The global tally of Covid-19 cases is nearing 114 million while more than 2.5 million have already succumbed to the disease, according to Johns Hopkins University.
UPDATED ON FEB 28, 2021 10:50 AM IST
India's tally of cases of the coronavirus disease (Covid-19) is at 11,096,731 after the Union health ministry on Sunday said that the country logged 16,752 new infections in the preceding 24 hours. From March 1, India will commence phase 2 of its Covid-19 vaccination drive, with those above 60 and those above 45 with co-morbidities eligible for vaccine shots. The world's largest drive against the pandemic began here on January 16, with healthcare workers and frontline workers being inoculated against the viral disease.
Click here for full Covid-19 coverage
The United States, whose infection tally and related death toll are both highest globally, has approved a third vaccine against the disease. The Food and Drug Administration (FDA) on Saturday cleared Johnson & Johnson shot that works with just one dose instead of two. The two vaccines that were cleared earlier and are currently in use are by Pfizer-BioNTech SE and Moderna. According to John Hopkins University, the US has an infection tally of over 28.5 million with a related death toll of nearly 512,000.
Follow all the updates here:
FEB 28, 2021 10:49 AM IST

Auckland begins second Covid-19 lockdown in February

New Zealand's largest city of Auckland began its second Covid-19 lockdown for February. The seven-day lockdown of a population of nearly 2 million, was announced late on Saturday by Prime Minister Jacinda Ardern.

FEB 28, 2021 10:31 AM IST

Over 4,500 new Covid-19 cases in Chile

Chile records 4,523 new Covid-19 cases and 76 deaths. National infection tally at 821,418 including 23,585 active cases and 20,476 deaths.

FEB 28, 2021 10:06 AM IST

216,231,106 samples tested for Covid-19: ICMR

Total number of samples tested up to 27th February is 21,62,31,106 including 795,723 samples tested yesterday: Indian Council of Medical Research (ICMR)

FEB 28, 2021 09:40 AM IST

India's active Covid-19 caseload above 164,000

4,921 new cases take India's active Covid-19 caseload to 164,511. Recoveries at 10,775,169 with 11,718 fresh discharges. Vaccination count at 14,301,266.

FEB 28, 2021 09:34 AM IST

People violating Covid-19 SOPs at Kumbh to face action, warns top official

People violating Covid-19 SOPs at 2021 Kumbh Mela Haridwar, will be prosecuted. Pilgrims are required to register by uploading a medical certificate, RT-PCR report not older than 72 hours, following which E-pass will be issued for the fair: Om Prakash, chief secretary, Uttarakhand

FEB 28, 2021 09:19 AM IST

India records 16,752 new Covid-19 cases, 113 deaths

India's Covid-19 tally rises to 11,096,731 with 16,752 new cases. Death toll rises to 157,051 with 113 fresh fatalities.

FEB 28, 2021 09:14 AM IST

Thailand begins Covid-19 vaccine drive

Thailand launched its Covid-19 vaccine drive on Sunday, administering shots of vaccine developed by China's Sinovac Biotech Limited. Several cabinet ministers were among those who were inoculated.

FEB 28, 2021 08:33 AM IST

Over 61,000 new Covid-19 cases in Brazil

Brazil records 61,602 new Covid-19 cases and 1,386 related deaths, Tally reaches 10,517,232 while death toll at 254,221.

FEB 28, 2021 07:59 AM IST

Odisha makes Covid-19 tests mandatory for passengers coming from 5 states

Odisha has made the Covid-19 test mandatory for passengers arriving from Maharashtra, Chhattisgarh, Kerala, Punjab, Madhya Pradesh.

FEB 28, 2021 07:41 AM IST

US FDA has issued EUA to third Covid-19 vaccine: White House

US Food and Drug Administration issued an emergency use authorization for a third safe and effective vaccine to help us defeat the COVID-19 pandemic — the Janssen COVID-19 (Johnson & Johnson) vaccine: The White House

FEB 28, 2021 07:32 AM IST

China records 6 new Covid-19 cases

China recorded six new Covid-19 cases on Feb 27 as against 10 a day before. Infection tally at 89,893 while death toll unchanged at 4,636.
Thank you for subscribing to our daily newsletter.