National
Kolkata shop makes sweets statuettes of PM Narendra Modi & CM Mamata Banerjee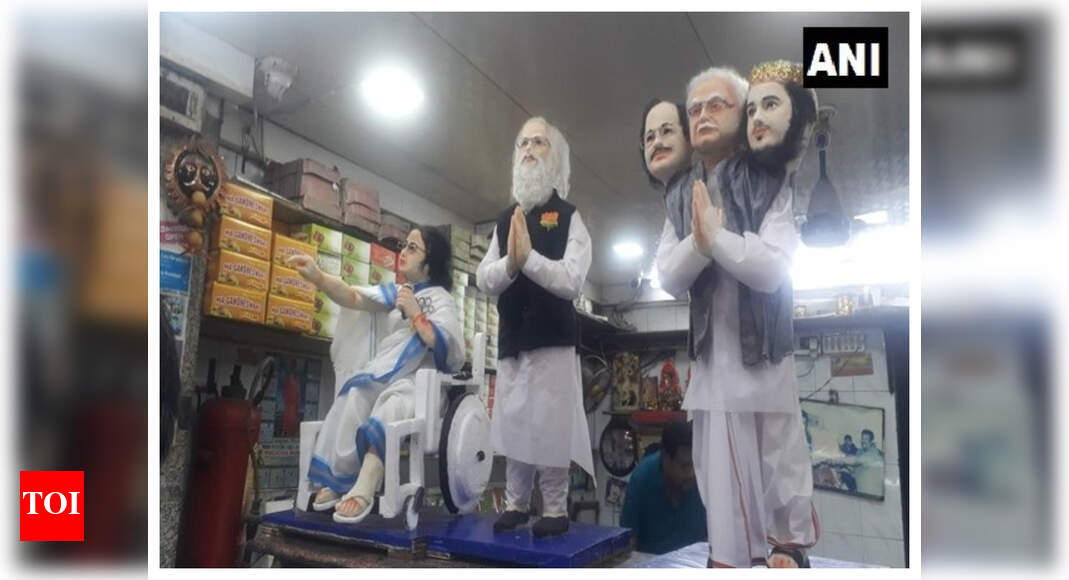 Read more at timesofindia.indiatimes.com
In India, no celebration is complete without sweets and when it comes to Bengal they have sweets for every single occasion. Now, when the biggest festival (read elections) of democratic India is being celebrated in the state, it is obvious that a lot of sweets must be being made in the state.
This year, for a change, a sweet shop in Howrah recently made sweets statuettes of Prime Minister Narendra Modi, West Bengal Chief Minister Mamata Banerjee, and three leaders of Sanjukta Morcha. These statuettes have been made amidst the ongoing West Bengal polls.
West Bengal: A sweet shop in Howrah has made 'sweet' statuettes of PM Modi, CM Mamata Banerjee & leaders of Sanjukta Morcha along with sweets etched with logos of political parties

"What could be better than sweets to encourage people to vote," said sweet shop owner (02.04) pic.twitter.com/UwgcZ5e9dq

— ANI (@ANI) April 2, 2021
Besides PM Modi and CM Banerjee, the sweet shops made a three-headed statuette, which featured Left Front chairman Biman Bose, Congress state chief Adhir Ranjan Chowdhury and ISF chief Abbas Siddiqui.
In a statement to ANI, Casto Halder, the sweet shop owner said, "What could be better than sweets to encourage people to vote." According to ANI, Casto Haldar further said that these sweets can last for at least six months. ANI further shared the pictures of the statuettes on Twitter.
As soon as the images surfaced on Twitter, users were left amused and started pouring in comments. While one user wrote, "Maker of this sweet need award, what an artist", another person wrote, "Secular sweet shop." Another user wrote, " No mask, no sweets is the best."
What do you have to say about this act? Share your reactions in the comment section.
With inputs from ANI

Thumb Image Courtesy: ANI Twitter