Infrastructure
India reminds rich nations of their unfulfilled climate action promises, urges countries to integrate low-carbon development in their Covid-19 recovery measures | India News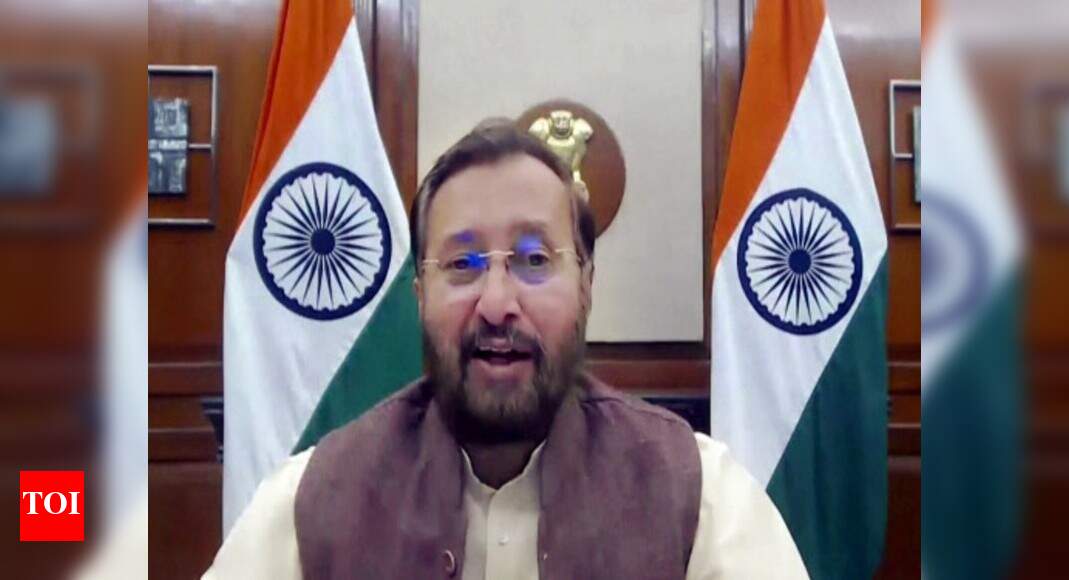 Read more at timesofindia.indiatimes.com
NEW DELHI: Reminding the rich nations of their unfulfilled promises, India on Tuesday said the idea of
climate
action should not be to move the climate ambition goalpost to 2050 and it's important for developed countries to fulfil their pre-2020 commitments and extend support to developing ones.
"Climate action needs to go hand-in-hand with the framework for financial, technical and capacity-building support to countries that need it," said environment minister
Prakash Javadekar
while addressing open debate on climate-related risk to international peace and security through video-conference at the
UN Security Council
.
Javadekar emphasized that while the
commitment
by developed countries to jointly mobilize $100 billion per year by 2020 in support of climate action in developing countries has been central to the climate accords since 2009, the delivery on this commitment has been elusive.
He also urged all countries to integrate "low-carbon development in their Covid-19 rescue and recovery measures and long-term mitigation strategies" that are scheduled to be announced by them at the 26th session of the Conference of the Parties (COP 26) in Glasgow, the UK in November.
Javadekar's remarks assume significance in view of growing demand by the global community to bring India on board for announcing its net-zero (carbon neutrality) goal at a time when the biggest current polluter China and the third-largest emitter European Union have already committed to it. The biggest historical polluter and second-largest current emitter, the US, has, however, not yet joined the net-zero league.
The minister in his speech emphasized the roles of the United Nations Framework Convention on Climate Change (UNFCCC) and the Paris Agreement negotiated under the Framework for addressing the issues of climate and said it was important to ensure that no parallel tracks for climate negotiations were created brushing aside the fundamentally agreed principle while discussing the issue of securitization of climate.
He noted that of the 16 countries that had submitted their updated climate action plans – called nationally determined contributions (NDCs) – to the UNFCCC secretariat by October 2020, none have framed climate change as a risk to peace and stability.
Underlining India's track record, the minister told the participants including UN secretary-general
Antonio Guterres
, French President
Emmanuel Macron
, UK prime minister
Boris Johnson
and the US special presidential climate envoy
John Kerry
that India is the only country on track among the G20 nations to meet its climate change mitigation commitments.
"We are not only meeting our Paris Agreement targets but will also exceed them. India currently has the fastest-growing solar energy programme in the world. We have expanded access to clean cooking fuel to over 80 million households. This is among the largest clean energy drives globally," he said.
The minister also listed other actions which India has already been working on. It includes the country's recent commitments of installing 450 GW of renewable energy by 2030, elimination of single-use plastic, 100% railway electrification, and creation of an additional carbon sink by restoring 26 million hectares of degraded land.
Javadekar in his speech also brought into focus the gender dimensions while referring to impacts of climate change and its associated security risks.
"Women and girls experience the interplay between climate change and peace and security in direct and profound ways… As the primary caregivers, women are often living on the frontlines of climate change and have distinct knowledge and experience to contribute to building effective adaptation strategies," he said while noting that there is an urgent need to promote and support the meaningful participation of women and marginalized groups in national-level climate change policy and planning processes.