Economy
How vaccines can inject life back into Covid-hit economies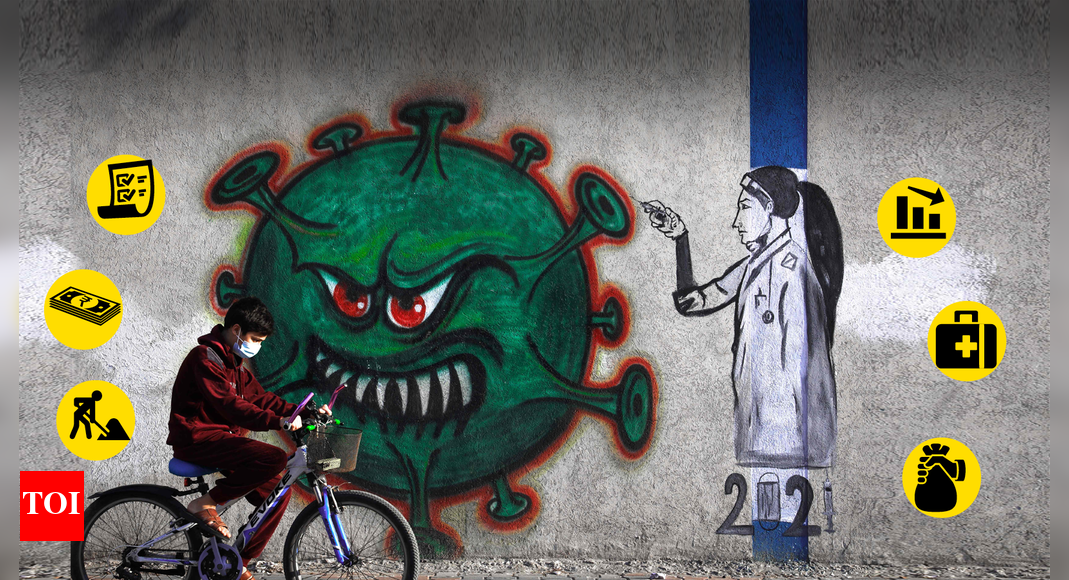 Read more at timesofindia.indiatimes.com
2021 is set to be a year of recovery — for our health and our economies. But not every country will recover at the same pace as immunisation programmes grapple with the scale of the crisis and the virus continues to throw curve balls in the shape of mutations. Some countries will take longer to bounce back even after the vaccine is administered.
THE PANDEMIC WILL LEAVE ECONOMIC SCARS


India is among many emerging markets and some advanced economies set to face longer term economic damage from the pandemic, researchers at Oxford University say. Though many advanced economies saw significant GDP losses, they are not expected to suffer as much as emerging markets in the long term, owing to their more robust economic structures.

Among the most vulnerable economies are the Philippines and Spain, while Australia, Japan and Germany are most likely to bounce back quickly.

The study showed that during past epidemics, growth fell by an average of 3 percentage points, but average growth after the crisis was better than the five-year average before the epidemic, suggesting there is plenty of room to grow.

What the study assessed to predict Covid's impact

Policy offsets: Stronger policy responses from the government through welfare programmes and fiscal stimulus have helped offset GDP losses.

Health-related economic scarring: The scale of the pandemic — number of cases, hospitalisations and deaths — coupled with the availability of healthcare infrastructure helped determine the severity of the economic impact.

Labour market vulnerability: In some economies, unemployment as a result of the pandemic may last longer as workers may find it difficult to re-enter the job market. Many workers were unable to adjust to new conditions like working remotely.

Financial imbalances: Conditions of high inflation, deficits, debts, nonperforming assets and political instability before the pandemic struck are already proving to be hurdles in some countries' recovery plans.

Structure of economy: Countries dependent on tourism or oil, for instance, were hit harder during the crisis, while those capable of transitioning quickly to and relying heavily on work-from-home were protected.

Decline in GDP growth: As most activity came to a halt, so did GDP and investment growth. As people chose to save rather than spend, investment in physical and human capital was hit.

ALL EYES ARE ON VACCINATION


In a report released in December 2020, the Organisation for Economic Cooperation and Development noted "recovery would be stronger if vaccines are rolled out fast, boosting confidence and lowering uncertainty". As the Oxford vulnerability index suggests, the countries better placed to emerge strongly out of the pandemic are also among those that have already set their immunisation drives rolling.

10 million and counting

As the world rang in 2021, more than 10 million people in close to 30 countries had received their first doses of the vaccines that have been given clearance for public use. India has already cleared some vaccines for emergency use and dry runs for mass immunisation in the country have been held across states.

A total of 8.25bn vaccine doses have been secured by various countries through advance contracts. Remember, most Covid vaccines are two-dose regimens and, hence, the dose count doesn't reflect full vaccine shots. With its world-leading vaccine production capacity, India has agreements to manufacture as many as 2.2 billion doses of various vaccines, including the Oxford-AstraZeneca vaccine and the Russian Sputnik V. Data from Bloomberg says India has secured 1.2 billion advance doses, which covers 85% of its population.

Source: Oxford Economics, Bloomberg, OECD, media reports