Economy
Hong Kong Pledges HK$120 Billion Support as Economy Recovers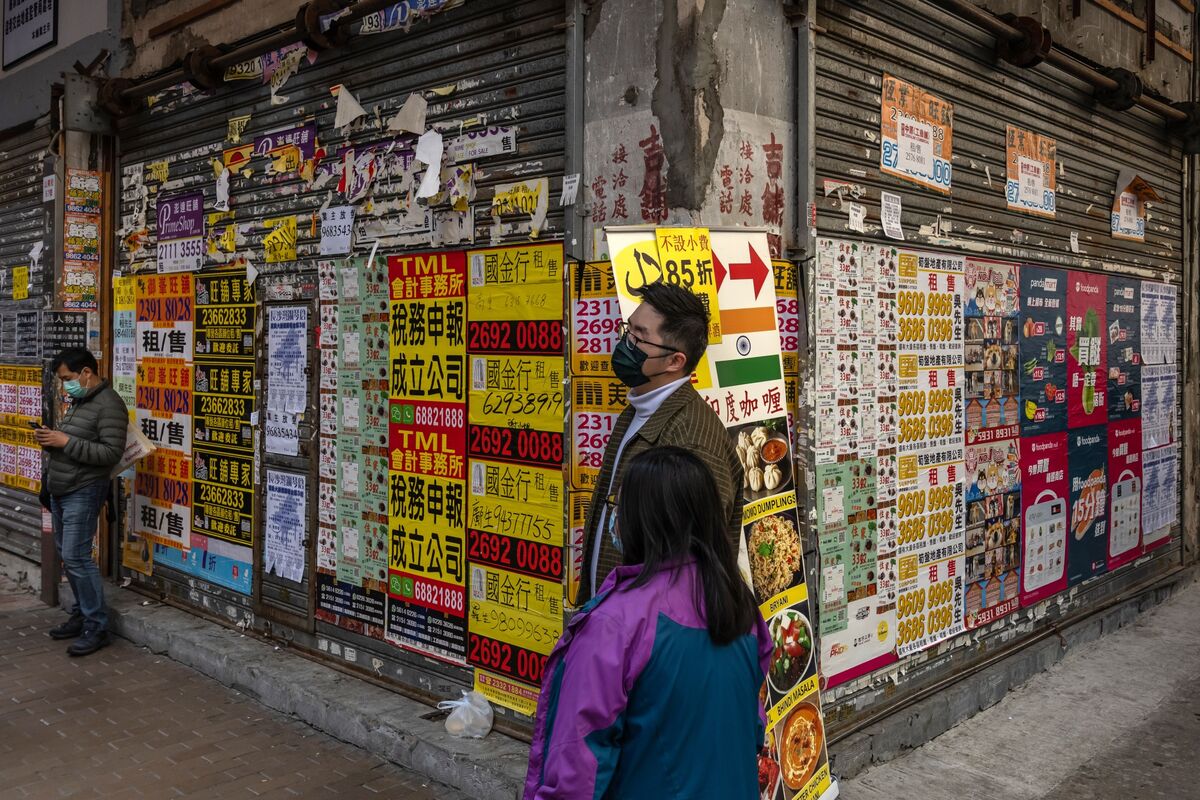 Read more at www.bloomberg.com
Hong Kong's Financial Secretary Paul Chan pledged HK$120 billion ($15.5 billion) of fiscal support for an economy slowly emerging from two years of recession.
The counter-cyclical measures will help to stabilize the economy and relieve people's burden, Chan said in his budget speech to the Legislative Council on Wednesday. The economy is set to grow 3.5%-5.5% in 2021 compared with a 6.1% contraction last year, he said.
Click here for our live blog of the budget speech.
Chan outlined a guaranteed loan program targeted at the unemployed, capped at HK$80,000 per person, and HK$5,000 consumption coupons for residents. Other highlights of the speech:
Headline inflation is forecast at 1.6% in 2021, while underlying inflation is estimated at 1%
Tax rebates provided with a cap of HK$10,000
HK$15 billion set aside for loan guarantees for unemployed; loans will carry 1% interest, with applicants given a moratorium on repayments for first year
Consumption vouchers to cost about HK$36 billion
HK$1 billion of subsidies for older buildings
Hong Kong stocks slumped after a local newspaper reported an increase in the stamp duty on stock trading. The newspaper later removed its story from the website.
After last year's bumper stimulus to support the economy through the pandemic, Hong Kong is now focusing on reining in a record budget deficit and getting growth back on track. The economy was hit by political and social unrest in 2019, followed by the coronavirus pandemic last year. The city's consumption industries, from restaurants to retailers and tourism, have been particularly hard hit with retail sales plummeting and unemployment surging to the highest in more than 16 years.
Hong Kong's Key Fiscal Stimulus Measures in 2020
February
HK$30 billion
Support to Hospital Authority, retail subsidy
HK$120 billion
HK$10,000 cash handout
April
HK$137.5 billion
Wages support subsidy
September
HK$24 billion
Catering, tourism subsidies
December
HK$6.4 billion
Catering subsidy
Total
HK$317.9 billion
The government announced almost HK$320 billion in virus stimulus last year to support industries and the economy, centered on a HK$10,000 cash handout to residents and a wage subsidy program to stem job losses. A repeat of such measures is unlikely, according to economists.
(Updates with additional details.)