Infrastructure
Gujarat govt allots land for ceramics park | Ahmedabad News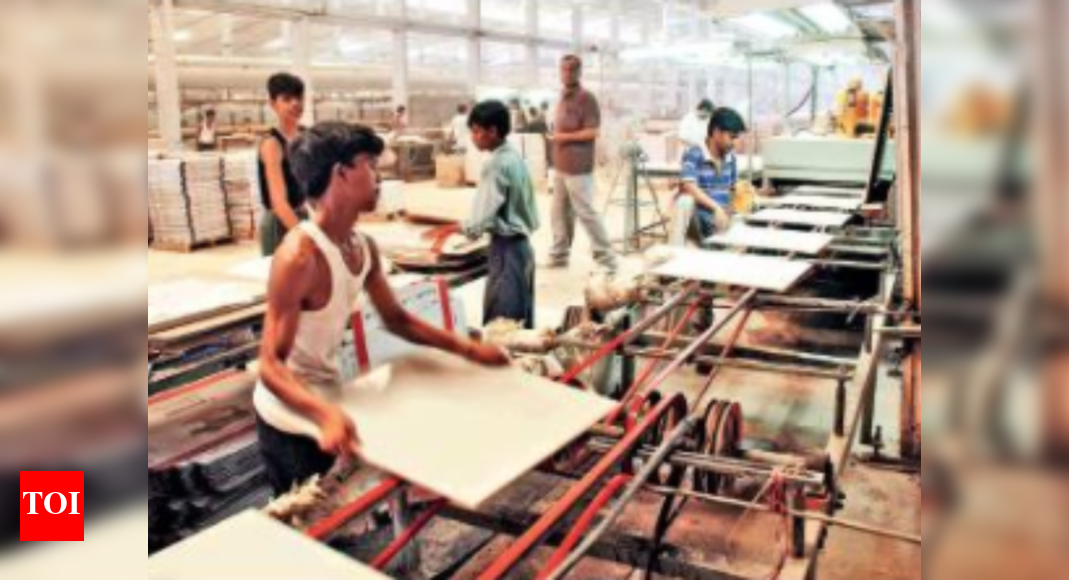 Read more at timesofindia.indiatimes.com
GANDHINAGAR: Considering the long pending demand of Morbi's ceramics industry, which has continued to do well despite the pandemic, the state government allocated 500 hectares land on the outskirts of Morbi for new ceramics and ancillary units.
Gujarat Industrial Development Corporation (GIDC) has taken up development of the 500-hectare park. Once complete, the new park is expected to attract fresh investments of around Rs 15,000 crore.
M Thennarasan, vice-chairman and managing director of GIDC said that to enhance growth of the ceramics industry in Morbi district and counter haphazard industrial development, GIDC is in the process of developing a
ceramics park
over 500 hectares. "The planned industrial park at Morbi will cater to the ceramics industry and ancillary units. The proposed park is approximately 11km from Morbi town. After the chief minister's directions, a stakeholder meeting was held with industry associations and their suggestions have been taken," he said.
"A consultant has been appointed for the base line study and demand survey. Industrial infrastructure facilities such as road upgradation, water supply, CFCs, ancillary units, dry port and common display centres have been planned. The master plan of the park is expected to be ready soon. Ground-level surveys and stakeholder meetings are in progress. GIDC will submit a report to the government for approval within three months. We expect to start work on the ground in three or four months," he added.
Termed the ceramics hub of India, Morbi has more than 800 ceramics and tiles manufacturing units. The Morbi ceramics industry cluster contributes more than 95% of the tiles produced in the country. While most industries were struggling to grow during the pandemic, the ceramics industry of Morbi was one of the fastest growing.
According to Morbi Ceramics Association (MCA), exports from the cluster amounted to approximately Rs 15,000 cr in 2020-21. Exports went to countries like US, UK, Mexico, Indonesia and Europe as well as the Middle East. With the deferral of ADD (anti-dumping duty) on Indian ceramic tiles, exports to GCC (
Gulf Cooperation Council
) countries and newer export markets — the US, Indonesia and Thailand — are opening up, Morbi exports are expected to gain traction over the next few years.