Startups
From Startups to City Government: One UX Designer's…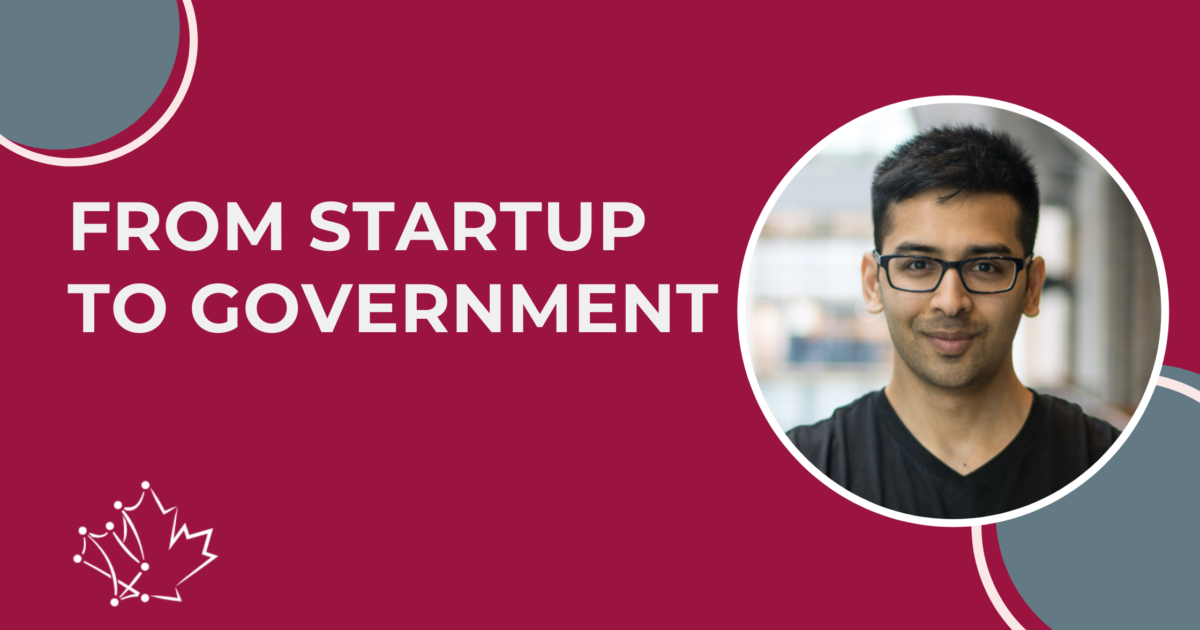 Meet MOVE. What began as a Code for Canada fellowship in 2018 has led to a generational upgrade of the City of Toronto's traffic data systems. MOVE is enabling staff at Toronto Transportation Services to use more — and better — data when deciding how to reduce traffic-related deaths and injuries. In this series, we'll be sharing the behind the scenes story of MOVE's core team, including former fellows and City of Toronto officials. To learn more about MOVE, check out this blog post.
In this post, Shine Chaudhuri, UX designer on MOVE, talks about his first experience working in the public sector and shares advice for professionals considering the jump.
What was your experience like in the private sector?
Since I was in high school, I knew I wanted to work in design. I've always been a very curious person and loved solving difficult problems. I naturally gravitated towards the startup space. I loved the opportunity to build impactful products from scratch in a fast-paced and innovative environment.
For the past 10 years, I've worked in industries across the board, from FinTech to ecommerce and entertainment. I even had the opportunity to build my own startup and take on projects that excite me. The ability to have an impact has always been really important for me.
Why did you decide to join the public sector?
I realized I was at a place where I was seeking something with a higher calling. I've enjoyed working in all these different fields and industries, but I was looking for something that could lead to a positive impact on people's day to day lives.
As I was searching for the right opportunity, I learned about Code for Canada and the Big Data Innovation team at the City of Toronto. The MOVE project really resonated with me and what I wanted to achieve.
I've lived in Toronto for over 20 years and have had many experiences with city roads, from enjoyment, to annoyance, to being on the receiving end of a collision. Working on the MOVE project would give me the opportunity to make an impact on the lives of millions of people in my own city. I could use my design skills to help make the roads of Toronto safer. I was totally sold.
What surprised you about public sector work?
Initially, I was expecting a lot of challenges. In the private sector, I've heard a lot about the difficulties of working in the public sector. I heard stories about how working with IT can be a battle and access to many external programs could be blocked. My head was filled with questions: what processes were running? Would I have access to apps and tools I'm used to? What tactical blockers would prevent me from doing my best?
I remember thinking, "Can I actually work here?"
But when I joined the team, the worries went away completely. I was mind blown. I assumed government teams were secluded in little cubicles. But we were very connected in an open, integrated space. The original Code for Canada Fellowship team from 2018 did the groundwork setting up processes around natural product development and agile and iterative working.
It was inspiring to see the Big Data Innovation team running their own sprints and holding daily stand ups and retros. They ended up becoming a startup in the public space. I don't know what that word really is. But that's how I'm describing it. That's how I feel.
The MOVE team is embedded with the Big Data Innovation team, which made the working relationship super easy. Thinking back to when we were in the office, I could roll my chair over and talk to the project lead from the City of Toronto. It didn't feel any different than the startup environments I was used to in the private sector. The existing digital capacity and open communication policies gave us the flexibility to do our jobs and made the transition from public to private easy.