Business
Ford confirms all-electric line-up by 2030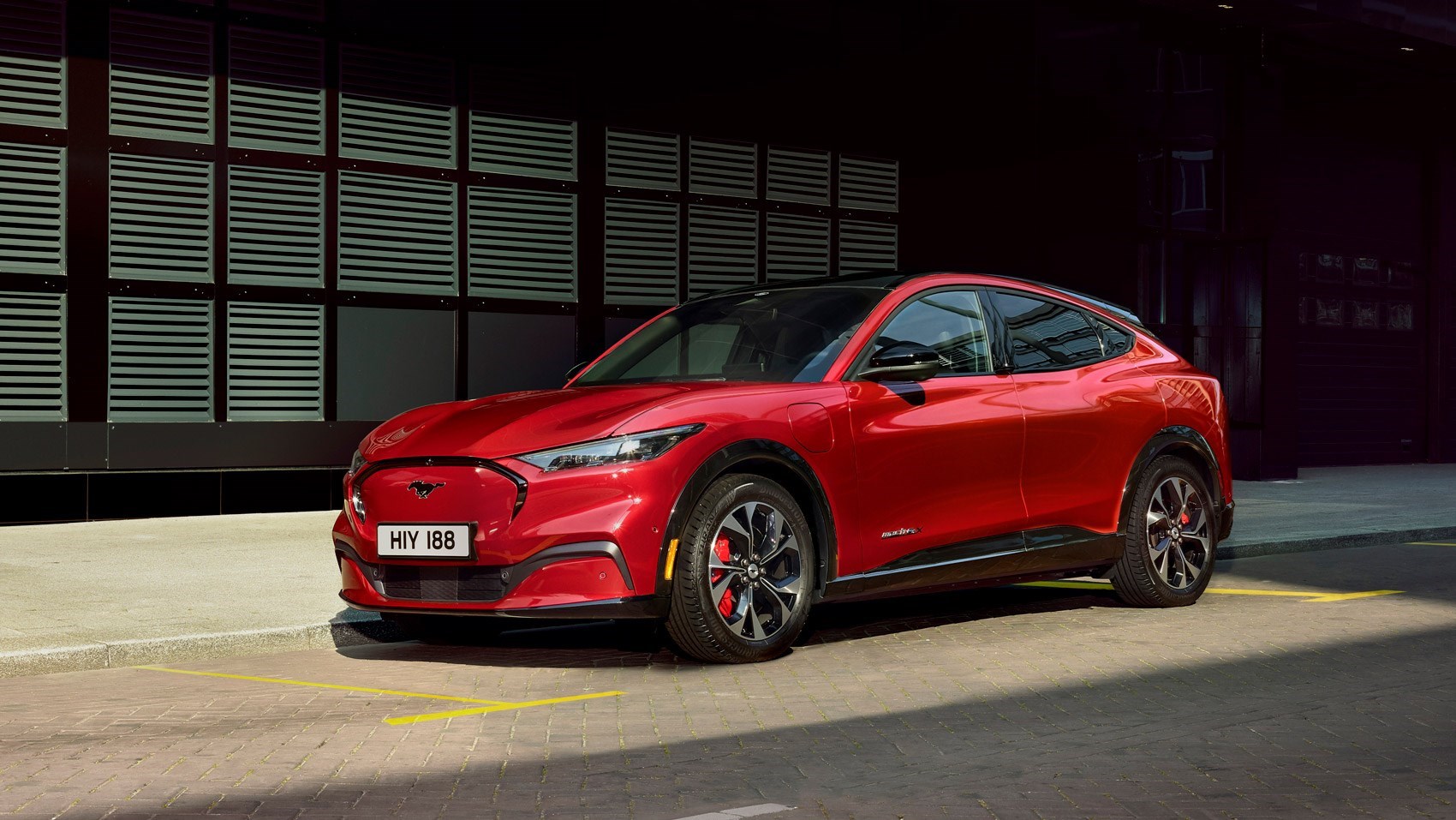 Read more at www.carmagazine.co.uk
►  Mid-2026 – European range zero-emissions capable, all-electric or plug-in hybrid
►  All-electric range on sale by 2030
►  Strategic alliance with VW to expand, $1bn investment in Cologne EV production  
Ford has committed to a fully electric future for its European Operation, with the promise to move to an all-EV line-up in Europe by 2030. It's a far-reaching move to electrifiction that will cost the company $22bn by 2025 – double its original EV spending plans.
Ford of Europe's president Stuart Rowley says this massive investment and shift of priorities is, 'an attempt to turn around manufacturing, modernise the model range and a way to disrupt ourselves.'  
To strengthen its European operations, the company is ploughing $1bn into its Cologne facility to create a new electric vehicle manufacturing hub – with the first EVs rolling off the line from there by the end of 2023. The fundamental shift to EV manufacturer has been facilitated by a ground-up restructuring of its European operations, and a return to profitability in the fourth quarter of 2020, led principally by its commercial vehicle operations.  
New cars, new vans
In addition to being all-electric by 2030, Ford says that by mid-2026, 100% of its Europe range will be zero-emissions capable, all-electric or plug-in hybrid. And to back-up the significance of this this move, the company's entire commercial vehicle range will be zero-emissions capable, all-electric or plug-in hybrid, by 2024.
Investment into Cologne site will be used modernize its vehicle assembly facility and transform it into an Electrification Center for the manufacture of electric vehicles. No new product announcements were confirmed at the briefing, but it was confirmed that its first European-built, volume all-electric passenger vehicle for European customers will be produced there, and that Ford is committed to delivering affordable EVs to all of its existing customers. 
The first vehicle to emerge from the redeveloped Cologne facility will be a Volkswagen MEB-based product, with a second following shortly afterwards. Stuart Rowley, president, Ford of Europe (above) said: 'We'll be building volume for Europe – it is important for us to have a more targeted product lineup, and build expressive and connected new vehicles.'
Growth in its commercial vehicle business is at the heart of the company's recent return to profitability, and it was interesting that Rowley detailed CV plans before those for the passenger vehicles.
The company's strategic alliance with Volkswagen and its Ford Otosan joint venture have helped rein in costs. Online fleet management and digital connectivity are big business, and this has led to Ford and Google pairing up to form a new collaborative group, Team Upshift. Expect to see more from this in the coming months as Ford hopes to integrate its EVs more closely into its customers' lives.
What about UK operations?
The expansion and modernisation of Cologne comes at the expense of serious investment into the electrification of the the UK operations. Rowley said: 'Dagenham diesel plant remains a very important part of our business, as is the Halewood transmission plant. The 2.0-litre diesel in the Transit and Ranger. These are the foundation of our business in the UK. Dunton is heart of our CV operations, and it will remain an important cornerstone of our business.'
It's also interesting to note that despite Rowley saying that the Mustang Mach-e was the first end-to-end online product (you spec, order, and buy it via the web), the retail network remains a cornerstone of the business. 'Dealers are critical to our business and Transit Centres and Ford Stores are central to the customer's relationship with Ford. We are growing as an online business, but the dealer partners remain key to our business – as they still fulfil orders and deliver cars,' said Rowley.
'Our announcement today to transform our Cologne facility, the home of our operations in Germany for 90 years, is one of the most significant Ford has made in over a generation. It underlines our commitment to Europe and a modern future with electric vehicles at the heart of our strategy for growth,' Rowley added.