Technology
Everything we know about the Apple Watch Series 7 yet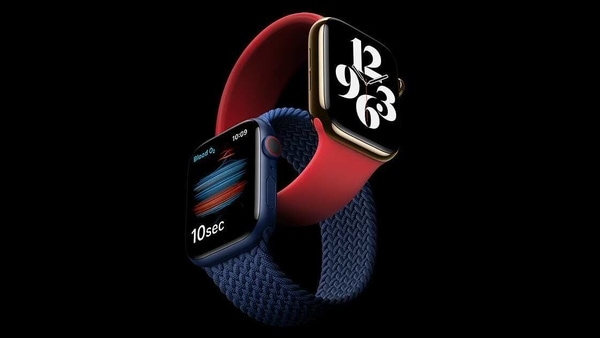 Read more at tech.hindustantimes.com
While we deal with rumours about the Apple iPhone 13 series, it is also time to think about the Apple Watch Series 7 that should also debut around fall this year. Rumours and speculations have already been doing the rounds and here's putting together everything we know so far about the upcoming wearable.
Apple's Watch series last year included the Apple Watch Series 3, the Apple Watch SE and the Apple Watch Series 6. The Apple Watch Series 3 was a less interesting proposition as compared to the Apple Watch SE thanks to lack of Family Setup support and some other features, but there was a $80 price difference. It is highly likely that Apple might entirely discontinue the Apple Watch Series 3 this year and the Apple Watch SE might get a price cut.
The Apple Watch Series 7 is coming, for sure and should replace Series 6.
As far as design is concerned, the Apple Watch Series 7 might not look very different from the Series 6, but the Series 6 saw two new colours – red and blue (aluminum casing) and a graphite variant of the classic space back (stainless steel casing). We might see some newer colours this time. 
Also Read: Apple Watch Series 6 review: How do you make something good, better?
The Apple Watch Series 7 also might come with a design tweak – the first to happen since the shift to the full-screen design of the Apple Watch Series 4.
Analyst Ming-Chi Kuo had shared a teaser in September last year and had predicted that a new Apple Watch design could "be ready as early as Series 7". Kuo had said then that the Series 6 would retain the Series 4 design and had added that a significant form factor upgrade would come with the new Apple Watch models in 2H21 "at the earliest".
Unfortunately, we have no inkling about what this form factor change might be yet, if it happens this year.
As 9to5Mac points out, Apple's design lab is currently quite attached to the flat sides we've seen on the iPad Pro and the iPhone 12. A few concepts have been imagined of what an Apple Watch with flat sides might look like. There are other ideas too, including deductions in depth, changes in shape or even an entirely different design.
On the health end, Apple Watch Series 7 should ideally expand on what the wearable can do on that front. The Apple Watch Series 5 brought in the ECG function and the Series 5 got the always-on display and the Workout app. The Apple Watch Series 6 introduced the blood oxygen level measurements.
Rumour has it that Series 7 might bring in blood sugar level detection. Reports have mentioned that both Samsung and Apple are working on bringing in blood sugar measurements to their smartwatches this year.
Apple CEO Tim Cook has "long been said to be curious about blood sugar monitoring through Apple Watch" and in May 2017, Cook was spotted on the Apple Campus testing a wearable blood sugar tracker that worked with the Apple Watch.
New York Times reported later in 2017 that Apple was researching "continuous noninvasive glucose readers with technology that may be years off". Maybe Apple has finally perfected it.
We have a few months of wait ahead of us to know for certain.