Economy
E-commerce platforms tap into Indonesia's thriving sharia economy – Science & Tech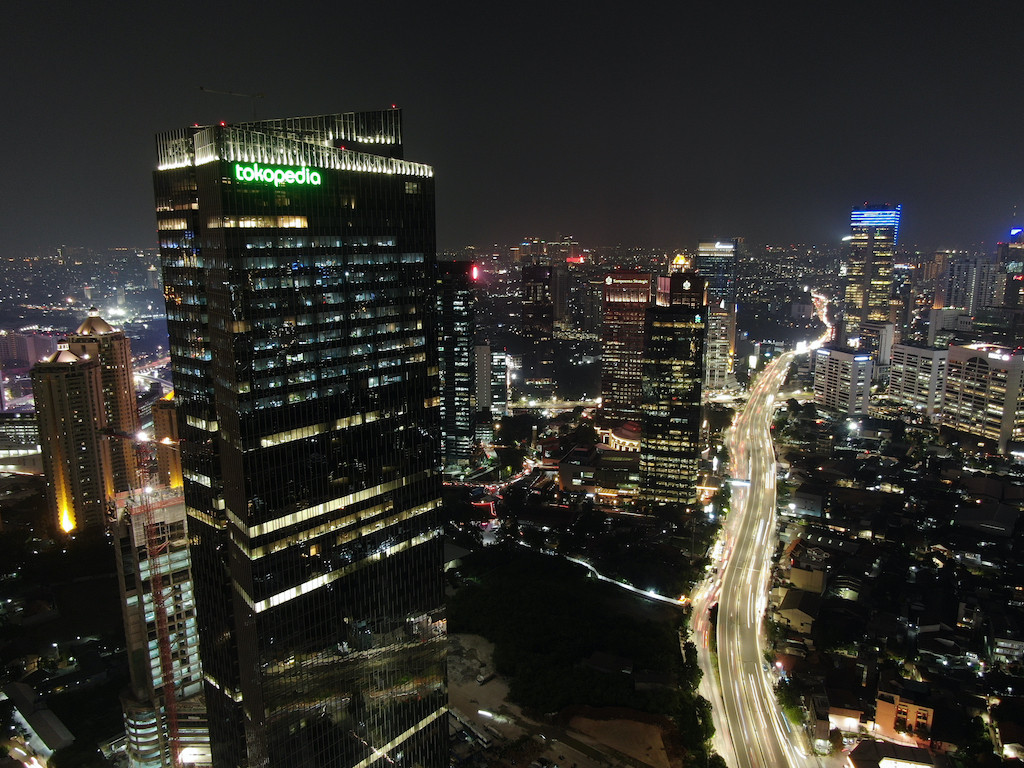 Read more at www.thejakartapost.com
The Global Islamic Economy Indicator's (GIEI) 2020/2021 State of the Global Islamic Economy Report has revealed positive news regarding Indonesia's sharia economy. Indonesia's position has risen in the global sharia economy index to fourth place, from fifth in 2019.
Vice President Ma'ruf Amin received the report virtually from Dubai Islamic Economy Development Centre Abdullah M. Al-Awar on Nov. 17. Ma'ruf attributed the positive growth to not only strong domestic spending but also sharia product innovations at home.
Contacted separately, National Committee for Sharia Economy and Finance (KNEKS) Halal Digital Payment and E-commerce Division head Umar Adityawarman said that globally, the sharia economy had shown great promise.
He cited data from the GIEI that currently, the value of the sharia economy stood at US$200 billion worldwide. In Indonesia, the value stood at US$114 billion, mostly from the consumption of halal food and beverage products.
No wonder, Umar said, that this year local e-commerce platforms had launched sharia divisions of their businesses. Focusing on selling halal products, these business divisions thrive on the growing number of halal business producers and consumers in Indonesia.
Garri Juanda, head of Tokopedia Salam, said the e-commerce platform sought to accelerate the growth of sharia economy in Indonesia, covering all its aspects such as: halal product provision, Muslim fashion, sharia finance products and many more.
"As a homegrown technology company, Tokopedia also plays a role in pushing for sharia economic equality in Indonesia through Tokopedia Salam. Tokopedia Salam itself provides comprehensive solutions covering the upstream and downstream elements of the industry in its ecosystem," he wrote in an email.
"So the ecosystem not only makes [sharia-based] products and services available, but also provides sharia payment solutions for Muslims who need high-quality products and services," he continued.
Tokopedia Salam currently presents more than 21 million well-curated products, manufactured by more than 700,000 sellers to make it easier for the public to fulfill their daily needs, especially food and beverage, fashion, worship utilities, as well as cosmetics.
The Tokopedia Salam ecosystem also offers umrah (minor haj) trip packages down to sharia investment tools like Tokopedia Emas (for gold investment) and Reksa Dana Syariah (for mutual funds investment).
The ecosystem has also partnered with the Islamic Ulema Council's (MUI) halal certification body. At the same time, the ecosystem also encourages charity as well as accommodating Muslims to pay their alms through renowned institutions such as the NU Care-LAZISNU, Dompet Dhuafa, National Alms Agency, Rumah Zakat and many more.
Meanwhile, M. Yusuf Helmy, the deputy director at Karim Consulting Indonesia, said a recent consumer survey had revealed that the majority of consumers — accounting for about 80 percent — applauded Tokopedia's new initiative to sell Muslim-friendly products.
"The new business line can accommodate the aspirations of Muslims who would like to make sure that all their e-commerce transactions are halal," Yusuf told The Jakarta Post over the phone on Dec. 15.
For instance, the Tokopedia Salam does not accommodate credit card payments, which could encourage practices of riba (applying interest to a loan).
Yusuf, however, said that at the same time, Indonesia still did not have enough fintech companies that specialized in the sharia economy.
"Compared to sharia banks in Indonesia, which are thriving, Indonesia still has a paucity of fintech companies which can provide sharia finance services. This can also serve as a motivator for these fintech companies to actually expand on the scope of services they offer [into sharia products as well]," he said.
Umar, meanwhile, cited a lack of data availability regarding Indonesian sharia economy business players, especially producers and manufactures, as something which could hamper the development of the sharia economy in the country.
"Ideally, we update our data on a monthly basis, so that we can accelerate our export activities [of sharia products] all the while reaching out to untapped markets," he told the Post over the phone.
"We also need to set our sights on exporting our sharia economy products beyond the Organization of Islamic Countries members. For instance, there are lots of Muslims in the UK [United Kingdom] as well as in the US [United States] right now. It's a shame that the global scene knows only two Indonesian brands which are halal — [instant noodle brand] Indomie and [cosmetics brand] Wardah when in fact we have more than that," he continued.
Yet, to be able to market these brands to the global stage more efficiently, the availability of sufficient and updated data is indispensable.
Garri said Tokopedia Salam would also strive to collaborate with more sharia economy partners in Indonesia, especially those that belonged to the micro, small and medium enterprises category, which it sees as essential to help Indonesia's economy recover post COVID-19 pandemic.
Your premium period will expire in 0 day(s)
close x
Subscribe to get unlimited access
Get 50% off now