Covid19
Covid-19 effect: Health issues became tough to manage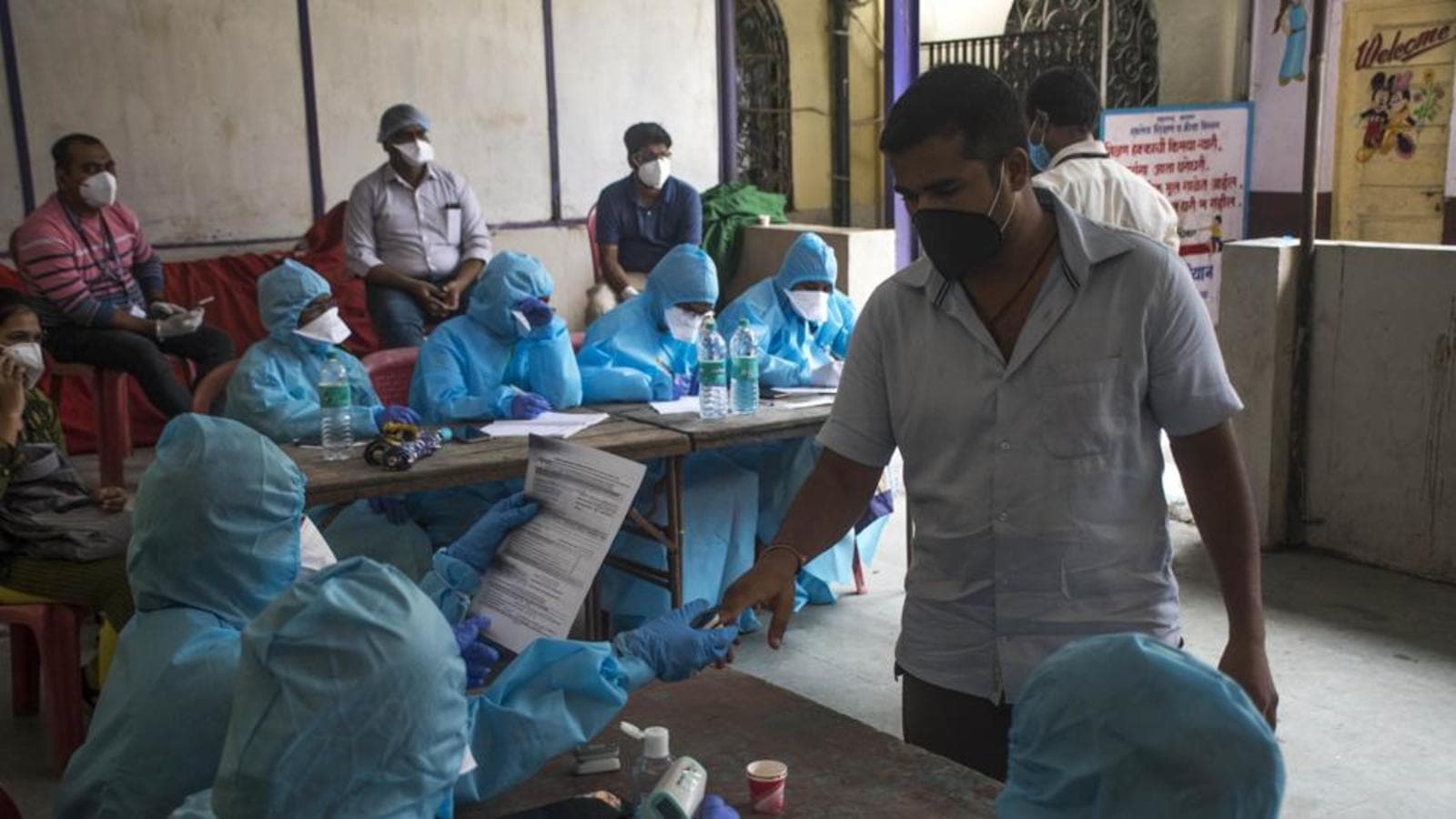 Read more at www.hindustantimes.com
Sars-CoV-2 affected people in more ways than one. A Covid-19 positive result wasn't the only thing that upturned lives in 2020. Meet four Mumbai residents who struggled to cope with their health conditions during the pandemic.
'Lockdown hit dialysis visits'
The news of the nationwide lockdown bringing local transport to a halt hit the Mailare family in a different manner.
Two days after the lockdown was announced on March 24, 2020, 39-year-old Neena Mailare was scheduled for a dialysis session. However, the lockdown meant that no local transport was plying. For Mailare, the short distance from her residence in Trombay to the dialysis centre in Sindhi Camp, Chembur, suddenly seemed too far.
"The distance is less than 5 kilometres but with no local bus or autorickshaw in place, I was worried about reaching the dialysis centre in time for my session," said Mailare, who has been on dialysis for six years and requires two sessions a week. While a handful of buses were plying in Mumbai in the first few weeks of lockdown, Mailare could not find the bus that would take her directly to the centre.
When she borrowed her sister's car to drive to the centre, she was often stopped by the police. "Twice, our car was stopped and towed to a nearby police station," she said.
It took a few months for buses to start plying normally but the next problem was the increasing crowd in buses. "Our immunity is very low and traveling in crowded buses can turn fatal for dialysis patients, but I had no other option," she added.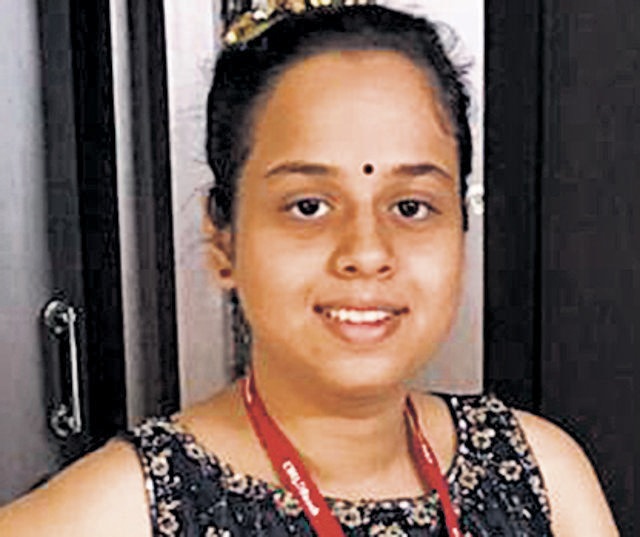 'Challenge for special needs kids'
When schools moved online due to the nationwide lockdown in March, 17-year-old Yana Dube was not comfortable with the offline to online transition. Yana, who is on the mild autism spectrum found it difficult to adapt to a life without social interactions.
Her mother Anuradha said that the initial month since the lockdown was full of anxieties and disappointments for her daughter. "She was used to going out, meeting her peers, swimming, playing a sport. But with Covid-19 and the resultant lockdown, we were all cooped inside our homes and she found it difficult," Anuradha said.
Yana would often get disturbed if someone entered the room while her online class was on. To add to her stress, she had her Class 10 board exams scheduled in October 2020 from the National Institute of Open Schooling (NIOS). The exam was later postponed to January.
"After the initial few days of the lockdown, she became very restless and I decided to take her for a walk with all the safety precautions. For her, going out was the most important thing," said Anuradha.
Yana wrote her NIOS final exam at a centre in Colaba, far from her house in Andheri as the board had not given her any other option. She studied before the exams and wrote her papers well. "For children with special needs, the pandemic was already a tough period and the poor planning on part of the board made matters worse. A few days before her exams were stressful. I had to help her with her studies and also my son who is in Class 4 and is a regular student. It was a herculean task."
A year after the lockdown, challenges are still aplenty. For instance, Yana is still not able to swim as the pools in her locality are yet to reopen. Her mother Anuradha has run out of tasks for her to do. "She helps me a bit with household chores and does some indoor activities but that is not enough. Earlier, she would be in school from 9 am to 3pm and now just a few hours of online learning don't help. It is a challenge to make sense of what is taught online," she added.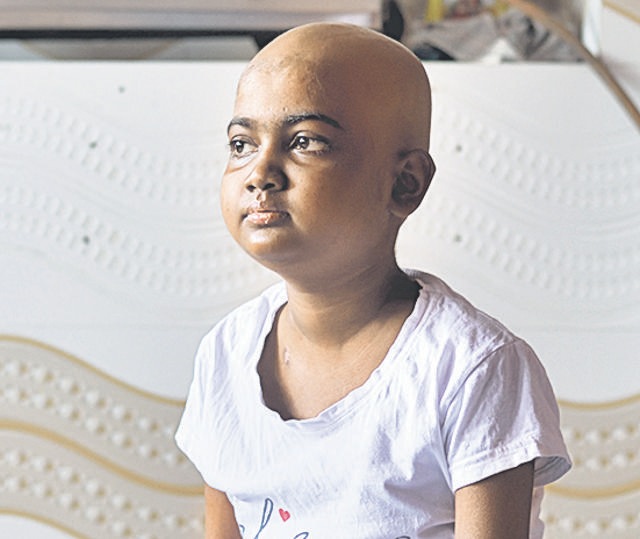 'I felt guilty that I was too poor'
Around the time when the national lockdown was declared in March 2020, an 11-year-old Palghar-resident Tejaswini More was undergoing chemotherapy at Tata Memorial Hospital, Parel for Acute Lymphoblastic Leukemia, a type of blood cancer. Her mother Saraswati More, 35, wondered how they would continue the treatment at the hospital 120 km away with no public transportation.
Tejaswini started showing symptoms of blood cancer in October 2019. She lost over 6kg in a month. One day, when she fainted in her school, her father, who worked as a daily wage earner, immediately rushed her to the Palghar district hospital. She was referred to Tata Memorial, where she began to undergo chemotherapy.
But before she could complete the course in April 2020, the lockdown was declared.
"As the trains were shut down, we were clueless about how to travel to Mumbai. Doctors told us that we couldn't stop the chemotherapy. We didn't have money to afford an ambulance. I felt so helpless and guilty for being poor," said Saraswati.
Eventually, a politician in their village in Wada arranged for a bus that would ferry all the cancer patients from the taluka along with their family members to the hospital daily, free of cost.
Then came the second shock. The doctors informed Saraswati that her daughter needed a bone marrow transplant.
On learning that they could not afford the surgery which cost an estimated ₹21 lakh, the family started an online campaign on the crowdsourcing website Ketto to raise the money.
"Due to the lockdown, my husband who works at a construction site lost his job. At that time, all the roadside eateries [outside the hospital] were also closed. Only a few expensive hotels were open which we couldn't afford. So, we would spend days eating only biscuits and water," she said.
In November, Sion Hospital referred Tejaswini to the Thalassemia Centre in Borivali where she underwent the surgery.
Tejaswini and her 18-year-old brother, Vishanu have been staying with Saraswati in a rented room in a chawl in Borivali East for the past three months. Her father and 14-year-old brother are in Palghar. They have taken up farming to earn money during the pandemic.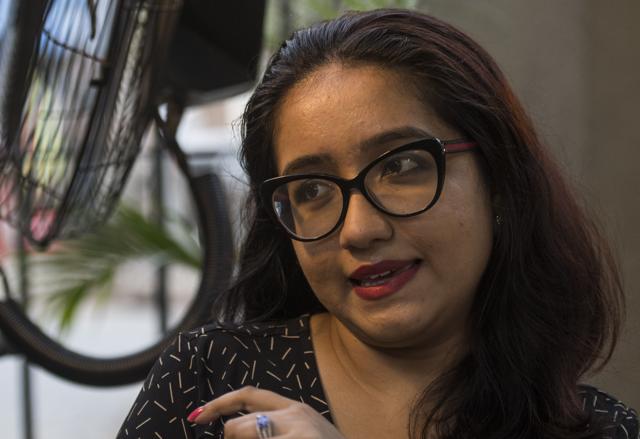 'I was gripped with anxiety'
Fear—of losing a loved one to Covid-19, of losing work, of not being careful enough, of not being able to keep up with expenses, and more importantly of a depressive episode around the corner—has been the highlight of the past year for 32-year-old Shayonee Dasgupta. Living with clinical depression and obsessive compulsive personality disorder for the past three years, the freelance writer based in Bandra said that the pandemic was a minefield of triggers.
As the number of cases rose and buildings were sealed, Dasgupta was gripped by anxiety that she and her family were unsafe. "I was very anxious during this time and would compulsively read about cases. As the cases rose, I started slipping into depression," said Dasgupta. Immediately after the lockdown was imposed to curb the spread of the coronavirus disease, Dasgupta lost some of her high-paying projects and had a tough time paying for her psychotherapy sessions.
Dasgupta said that she found the "pandemic aesthetic" overwhelming. "Everybody was taking up new hobbies. People were baking, cooking, painting, and doing all sorts of things and here I was struggling to get out of bed."
Psychiatrists in the city said they saw a rise in number of persons living with mental illnesses seeking help during the pandemic. "One trend we saw was people with psychiatric health concerns, who had been stable before the pandemic, started showing symptoms again. We also saw a lot of people, who did not necessarily have previous psychiatric illnesses, show symptoms of anxiety and depression," said Kersi Chavda, a city-based psychiatrist and a former president of the Bombay Psychiatric Society.
"We, unfortunately, also saw a rise in cases of spousal, elder and child abuse during the pandemic," Chavda added.
On bad mental health days, Dasgupta said she felt "completely paralysed". "I lived in constant fear that I wasn't good enough, especially after I started losing work. Every time I opened a work email, I was worried that they were ending it with me," she said.
Virtual consultations by psychiatrists and psychologists helped many people living with mental health concerns, including Dasgupta. "One thing that helped was there was a lot of conversation around mental health during the pandemic. The government also helped by allowing tele and virtual consultations and prescriptions. Many state and city-level psychiatric societies also started helpline services that counselled people and, in some cases, also provided consultation," Chavda added.