Startups
Autonomous Driving Startup Waabi Raises $83.5 Million 
Read more at www.carandbike.com
Waabi's focus on trucks & logistics is because of the shortage of truck drivers and because highways are easier for machine learning systems.
View Photos
Raquel Urtasun is a pioneer in the computer vision space and her start-up is focused on trucks
Waabi, the autonomous driving startup, which is run by former Uber executive Raquel Urtasun has raised $83.5 million, in a round led by Khosla Ventures and even Uber and Aurora, her former employers. Urtasun who is a world-renowned expert in computer vision technology ran Uber's ATG group's Toronto base before leaving to found Waabi which is one of the few women-led autonomous vehicle startups in the world. Waabi which has emerged out of stealth with its series A also becomes one the biggest startups in Canada. 
The interesting bit is the participation of Uber and Aurora as Uber sold its ATG group earlier this year to self-driving startup Aurora founded by former Waymo boss Chris Urmson. This is in some way a validation of the technology Urtasun and her team at Waabi are developing. But the round is fuelled by a star-studded lineup of investors inducing 8CV, Radical Ventures, Omers Ventures, BDC and some big names from the world of AI – Geoffrey Hinton, ex-Google executive Fei-Fei Li, Pieter Abbeel, Sanja Fidler and many others.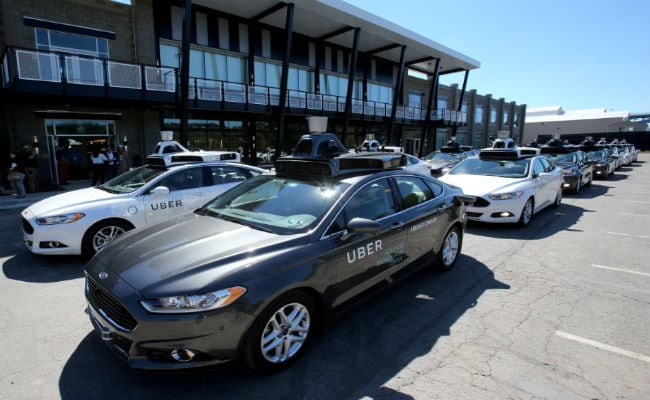 Waabi has been focused on trucking using its customised software to automate the driving of commercial delivery routes. It also has a unique approach to simulation and machine learning which according to Waabi helps it to commercialise the technology faster and at a cheaper cost than most autonomous vehicle startups in the world. That seems to be the holy grail at the end of the day with most self-driving technologies. 
Urtasun has been driving her AI experience for over two decades which she believes giving her startup an advantage. "I've seen really what works, what doesn't work for AI and technology deployed in a commercial software stack," she told The Verge in an exclusive interview. 
Waabi's focus on trucks and logistics is because of the shortage of truck drivers and because highways are easier for machine learning systems to understand and perfect than complex city streets. Navigation using autonomous tech on highways is more straightforward than within a city. 
Due to its closed-loop, AI-centric simulation approach – it doesn't also need to accrue millions of miles of testing on public roads and highways. Waabi has plans on buying several trucks to test its software – but the plan is to not have a full fleet, but just a handful of trucks. 
"So for us in simulation, we can test the entire system. We can train an entire system to learn in simulation, and we can produce the simulations with an incredible level of fidelity, such that we can really correlate what happens in simulation with what is happening in the real world," she said. 
Waabi is also working on a new algorithm for self-driving tech that will enable better option planning and predicting what other vehicles on the road will do so that the AV will react accordingly. 
"You end up with a much better scaling technology that you can develop much faster and much cheaper than any of the solutions out there," she said.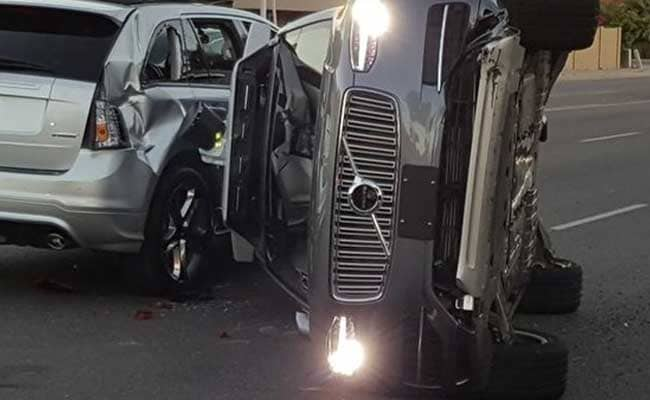 Uber's self-driving programme was pretty much torpedoed because of the lawsuit with Google-owned Waymo and a crash of a self-driving Uber which had a safety operator behind its wheel that killed a 49-year-old woman in Arizona. That resulted in the Uber ATG unit being sold off to Aurora – though Urtasun wasn't extended an offer. 
She said her experience at Uber "really imprinted the importance of safety and having safety first. This is also one of the reasons why we were doing a lot of our development in simulation to reduce also the risk of developing this technology."
0 Comments
"Raquel is truly one-of-a-kind – a tenacious and inspiring leader who empowers those around her to excel," said Dara Khosrowshahi, CEO of Uber, in a statement. "I can't wait to see everything she accomplishes for the self-driving industry," added her former boss at the announcement of the funding. 
For the latest auto news and reviews, follow carandbike.com on Twitter, Facebook, and subscribe to our YouTube channel.