Economy
AUD/USD and NZD/USD Fundamental Weekly Forecast – Investors Eyeing US Economy after Disappointing Jobs Report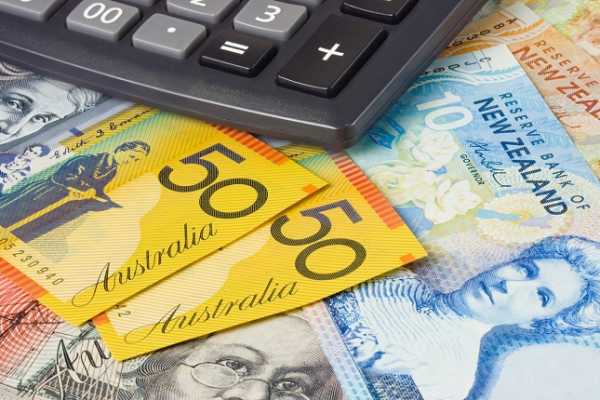 The Australian and New Zealand Dollars finished higher last week with both currencies helped by a weaker-than-expected U.S. Non-Farm Payrolls report on Friday. Throughout much of the week, the Aussie was pressured by a somewhat dovish Reserve Bank of Australia (RBA) monetary policy statement, while the Kiwi was boosted by stronger-than-expected employment data.
There are no major economic releases from Australia or New Zealand, while in the United States investors will be eyeing a speech by Federal Reserve Chairman Jerome Powell.
Last week, the AUD/USD settled at .7678, up 0.0036 or +0.47% and the NZD/USD closed at .7202, up 0.0020 or +0.27%.
Australian Dollar
The Reserve Bank of Australia (RBA) held its cash rate at a record low 0.1% at its first policy meeting of the year last Tuesday and surprised the market by extending its bond buying program by another A$100 billion ($76 billion). The local dollar fell on the news.
Policymakers also said Australia will need to maintain "very significant monetary support" for several years, with the cash rate set to stay near zero for "as long as is necessary" in the wake of the COVID-19 pandemic.
In a speech in Canberra on Wednesday, RBA Governor Lowe reiterated interest rates will stay low for quite a while yet even though Australia's A$2 trillion economy has performed far better than expected after largely controlling its coronavirus outbreak.
"Before increasing the cash rate, the Board wants to see inflation sustainably within the 2% to 3% target range," said Lowe.
Meeting its goal would require a tighter labor market and stronger wages growth than the RBA has forecast, Lowe said.
"It is difficult to determine exactly when this condition might be met but…we do not expect it to be before 2024, and it is possible that it will be later than this," Lowe added.
New Zealand Dollar
New Zealand's unemployment rate unexpectedly dropped in the fourth quarter as the economy's V-shaped rebound from recession encouraged hiring, Bloomberg reported.
The jobless rate fell to 4.9% from 5.3% in the third quarter, Statistics New Zealand said Wednesday in Wellington. Economists expected to increase to 5.6%. Employment rose 0.6% from the previous three months, much more than the 0.1% median forecast. The local currency rallied on the news.
Weekly Forecast
The tone in the AUD/USD and NZD/USD changed on Friday when the U.S. released disappointing jobs data that caused some investors to scale back bets on a rebound in the greenback.
The condition of the U.S. economy will be watched closely this week since speculators have been reducing short positions in the greenback, but better U.S. economic data and continued progress in fighting the COVID-19 pandemic will be needed for further U.S. Dollar gains.
With investors going home on Friday wondering whether the greenback can rise any further against the Aussie and Kiwi, the next move will depend on the coronavirus, but also whether Congress passes President Joe Biden's fiscal stimulus package.
This week, investors will be looking for clues in the U.S. consumer inflation and consumer sentiment report as to whether a recent rise in inflation expectations and Treasury yields was justified.
For a look at all of today's economic events, check out our economic calendar.